Why Was Francis Ngannou Not Given a Title Defence?
Published 06/29/2021, 12:57 PM EDT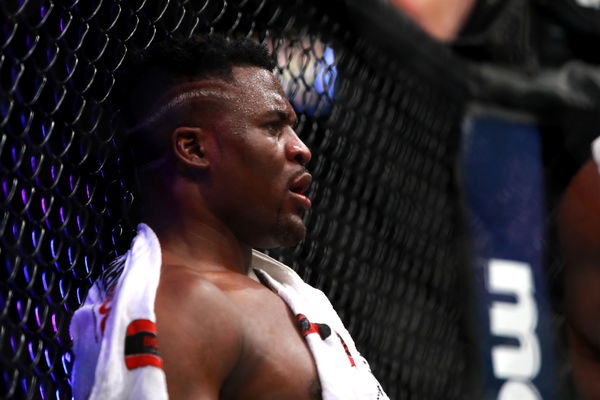 ---
---
The heavyweight champion of the ultimate fighting championship Francis Ngannou seems to be ignored by the administration. The latter would have been in a title defense match next. However, the UFC President Dana White might have snubbed the champion and set up an interim title fight instead.
ADVERTISEMENT
Article continues below this ad
The President shocked the UFC universe with his move by scheduling Derrick Lewis vs Ciryl Gane in an interim title bout on August 7th in Houston at UFC 265.
 

View this post on Instagram

 
ADVERTISEMENT
Article continues below this ad
The Nigerian Native was on a verge of stardom after he won the Heavyweight gold by defeating Stipe Miocic at UFC 260. It has just been three months since 'The Predator' became the champion. However, UFC wanted Ngannou to defend his heavyweight gold in early June or August. But Ngannou clarified he won't be ready until September.
Verbal Back and Forth Between Francis Ngannou's Management and Dana White
Following the news of the interim heavyweight title bout, Ngannou's manager Marquel Martin talked to Brett Okamoto and shared his opinion. The drama took place on Okamoto's Instagram account when the kingpin replied to the post in the comment section.
He commented, "This dude is SO FULL OF S**T! He knows EXACTLY what's going on and isn't "shocked" at all. Because we told him several times this was coming. His management is incompetent and hopefully, Francis starts taking a look at new people to help his career"
Ngannou's manager took no time in responding to White's bitter words. He hit back at the White for calling him incompetent and commented, "I think you REALLY don't like the fact that Francis is being represented by not only me but an entire agency…one of which you can't control. Hence why you have people trying to rep him all the time to your benefit. I tell you what, let's disclose EVERYTHING for people to see. Emails, calls, texts, everything. Deal?? Cuz I'm ready to get blackballed by UFC…I'm not defined by it, you or anyone else for that matter. How's that sound. Sincerely, your old employee – Marquel Martin"
Although the reports are not yet clear on why Dana White took this decision, there might be a few things that may have affected the scenario.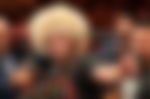 Francis Ngannou's Financial Problems With Dana White
Francis Ngannou is one of the most prominent names in the UFC currently. The (16-3) record holder has an impressive professional MMA career. However, the Nigerian champion is unsatisfied with what the promotion pays him for his work inside the octagon. This came to notice when the latter shared his thoughts on the paycheck received by an inexperienced fighter in other promotions. Ngannou said, "It's crazy to think that Logan Paul (0-1) just made $20M on a boxing exhibition.
It's crazy to think that Logan Paul (0-1) just made $20M on a boxing exhibition.

WHAT ARE WE DOING WRONG? 🤔

— Francis Ngannou (@francis_ngannou) June 7, 2021
Even though the Logan Paul vs Floyd Mayweather fight ended in a draw, both the fighters bagged millions of dollars from the event. Whereas, Ngannou's title fight against Miocic earned him only about $5,30,000. However, this is not the first time a UFC fighter complained about low payment. Several other fighters like Jon Jones, Jorge Masvidal, and Paul Costa have shared their disapproval over the payment by UFC.
Ngannou's disapproval might be a reason for Dana White's skip on the title defense and opting for the interim title bout between Derrick Lewis and Ciryl Gane.
Francis Ngannou and the Heavyweight Division Mess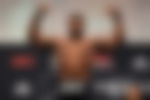 The heavyweight roster of the UFC packed with many big names in the promotion. One of them is Stipe Miocic who has defeated 'The Predator' in a title bout at UFC 220. However, Ngannou bounced back at UFC 260 and stopped Miocic in the second round of the bout via T/KO to win the heavyweight gold strap.
Meanwhile, Miocic is currently #1 in the heavyweight roster which makes him a deserving prospect for the title fight. However, this time it will be a trilogy fight between the heavyweight champion and the former champion. This match has the potential to garner a lot of attention from the combat fans which will surely sell big numbers in the pay-per-view.
ADVERTISEMENT
Article continues below this ad
Hence the UFC supremo Dana White might have saved this match for later and opted for the interim title bout instead. Furthermore, the former light heavyweight champion on Jon Jones has also shown his interest in fighting in the heavyweight roster. Both the fighters have frequently been into war words on social media and interviews.
However, there are few official barriers that must be cleared before the fight takes place but if this fight happens, it will surely be a heavyweight blockbuster. Hence Dana White is holding back on this fight for now.
What did you make out of Dana White's words? Who do you think will Francis Ngannou fight next in his title defense bout? Let us know in the comment section below.
ADVERTISEMENT
Article continues below this ad