Will Amanda Nunes vs Valentina Shevchenko 3 Ever Happen?
Published 12/04/2021, 10:34 AM EST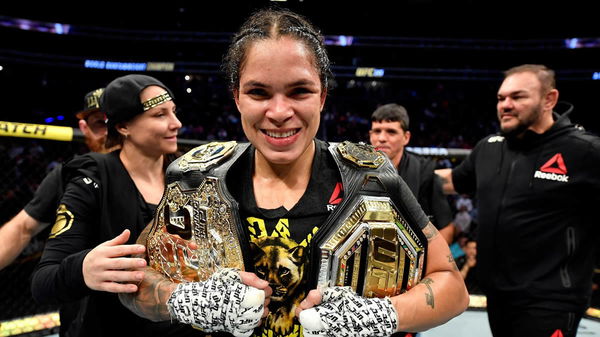 Undeniably Amanda Nunes is one of the best mixed martial artists ever to grace the UFC. The UFC Women's Bantamweight and Featherweight Champion is on a whopping 12 win streak. She is clearing her competition no matter the division.
ADVERTISEMENT
Article continues below this ad
At the same time, her past opponent, Valentina Shevchenko, is also on a roll. After losing to Amanda for the second time back in 2017, Shevchenko hasn't lost a single matchup till now. She has amassed an 8 win streak after defending her flyweight title multiple times.
The only blemishes to Valentina's UFC career are the two fights she lost against Amanda Nunes. Therefore, many fans have been speculating as to whether the third fight in the trilogy ever happen?
ADVERTISEMENT
Article continues below this ad
During a recent interview with Marc Raimondi of ESPN, Valentina hinted at a third fight by saying, "The interesting and the best thing about this fight is that I don't have to think about it, I just know it's gonna happen someday, sometime."
Not only the fighters, but the fans have been hungry for the third edition of the Nunes vs Shevchenko as well. Consequently, this has caught the eye of UFC president Dana White.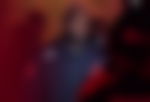 Dana White reveals he might make the Valentina vs. Amanda Nunes trilogy
White seemed interested in making the third fight a reality. During a recent interview with TSN, he said, "The more hungry people get, the more they want to see it, the more it makes me want to make it. So if she wins and Amanda beats Peña and they're both into it, I'm interested in talking about it."
He further elaborated, "There's no doubt that Nunes is the greatest female fighter of all time. I mean, there's absolutely no doubt or question about it. There's no doubt that Valentina is also one of the greatest female fighters of all time, so to do them again makes sense. Nunes has two wins. Usually, when somebody has two on somebody, you don't do it again. But that one's just so interesting."
Will the fight ever happen?
Many believe that Valentina clearly won the second faceoff. Valentina and Dana both have shown interest in making the trilogy happen. The only piece remaining to the puzzle is Amanda. Amanda is currently set to square off against Julianna Peña at the UFC 269 event.
ADVERTISEMENT
Article continues below this ad
Considering everything from the weight difference and prior fighting history, right now Amanda is in the driving seat. If she thinks the price and opportunity are right, the trilogy will most likely happen. If not Valentina, would have to make peace with her two defeats.
ADVERTISEMENT
Article continues below this ad
Read this story: Gervonta Davis Grueling Training Routine for His Fight Against Isaac Cruz
Who do you think will win if Amanda vs Valentina 3 happens? Share your comments down below.