"Women Have the Same Rights as Men"- Russian Boxer Criticizes Khabib Nurmagomedov for His Comments
Published 09/11/2021, 6:09 AM EDT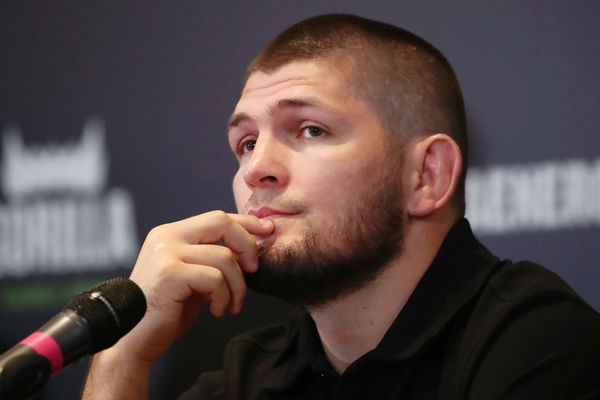 The former UFC lightweight champion, Khabib Nurmagomedov, has been subject to criticism lately for his comments on ring girls in the sport of MMA. Nurmagomedov thinks ring-girls are something unnecessary and are not quite needed for the sport. However, not everyone hasn't taken those comments lightly.
The Dagestani fighter has faced criticism from many. Recently, a Russian boxer, Angelina Semenova, has given her take on the situation. She didn't quite like Khabib's comments, to say the least, and had some harsh criticism for the former champion of the 155 lbs divisions of the UFC.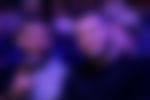 "The 21st century has already arrived. Women have the same rights as men. In addition, MMA is a social, sports show, where ring girls are, of course, a traditional thing, like the cherry on the cake."
ADVERTISEMENT
Article continues below this ad
"It is high time for Khabib to leave the sexism to which he was accustomed in the Dagestan mountains, if he is going to live in a society where everything has been different for a long time, or let him dictate his rules exactly where he is from," said Semenova to the Russian outlet, Metaratings. (all quotes translated via Google Translate)
Khabib Nurmagomedov might have avoided the topic
ADVERTISEMENT
Article continues below this ad
While he may have had his reasons for his point of view, he could have avoided the topic altogether. UFC ring girls, Britney Palmer, Arianny Celeste, Luciana Andrade, and more are very popular figures among fans.
Andrade even mentioned once that she pursues the job of a ring girl in a bid to gather money for her studies. So, this is nothing but a job for all of them.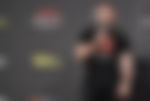 Hence, it's understandable why many have been outraged by the remarks made by Nurmagomedov. Nevertheless, he is currently busy promoting his own MMA organization, Eagle FC. It will be interesting to see what next turn the whole saga takes.
ADVERTISEMENT
Article continues below this ad