'Women Have This Great Platform'- Miesha Tate Lauds Invicta President Shannon Knapp for Helping Female Combat Athletes
Published 08/24/2021, 12:56 PM EDT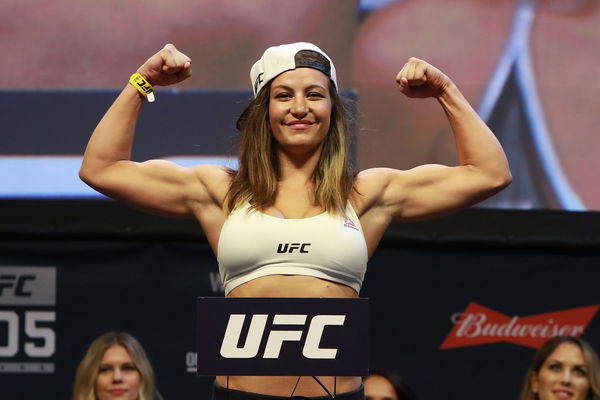 ---
---
Miesha Tate is excited to be a part of the Invicta FC 44 commentary team, along with Yves Edwards. Tate also talked about the president of the all women promotion.
ADVERTISEMENT
Article continues below this ad
Recently in an interview with MMA Junkie, the former women's bantamweight champion, talks about how she thinks the all women promotion is a great platform for the female fighters.
Tate said, "I mean, we need places for women to go and get experience and real experience, too. Because when you get to the UFC it's very sink or swim. And sometimes it's a one-shot deal, it's a one chance opportunity, you know. My buddy and training partner Kai Kamaka, he just got cut."
ADVERTISEMENT
Article continues below this ad
Miesha Tate added, "It's just very unforgiving, you know. Business is business either you sink or you swim and the same thing goes here. So now these women have this great platform to do and a lot of them have chosen to stay because they're treated really well there. She's awesome I mean, I'm talking about gift packages in your room like you could just tell it's a female run promotion."
'Cupcake' made a return to the octagon after a four year long hiatus with a stunning win over Marion Reneau. Now Tate is looking to increase her rank in the division.
While she waits for her next bout, Tate will be a part of the commentary team at Invicta FC 44 event. The promotion is owned by Shannon Knapp, who might be one of Tate's favorite person.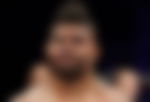 Miesha Tate Says Shannon Knapp Is an Awesome Person
Invicta is an all women promotion which ran by president Shannon Knapp. The Invicta 44 pay-per-view will take place on Friday, August 27. And will see new champion in strawweight and bantamweight divisions.
The former UFC women's bantamweight champion will provide commentary for the event. 'Cupcake' expressed her happiness while talking about working in a female run promotion.
In the same interview, Tate said, "She's a mother, she's a woman, she's thoughtful like there's like bath bombs you get in there. And there's like the gift set and the welcome to Kansas city. She's just such an awesome person that its always really fun and a pleasure to work with. I wanna say like-minded woman because she's been somebody who really I have looked up to through the fight game. Just as a businesswoman with her smarts but with her no bull***t attitude."
ADVERTISEMENT
Article continues below this ad
"And she doesn't take any crap from anybody and she's goes out gets what she wants done. And I remember when she was kicking this off eight years ago and I remember thinking, just not sure the world is ready for this. I'm not sure the MMA community is ready for an all female show. I wanted her to succeed so bad but I feared she would run into all kinds of hurdles but she didn't she jumped them. And she is well on her way eight years later."
The 19-7 record holder has jumped to eighth in the division after her return to the UFC. The combat fans are really excited to see what she brings to the table next.
ADVERTISEMENT
Article continues below this ad
What are your thoughts on all women promotion? Let us know in the comments.
WATCH THIS STORY: Jake Paul vs. Tyron Woodley: Date, Time, Venue, PPV, Tickets, Undercard, and More