"Worst UFC Fight of All-time" – Joe Rogan, Sean O'Malley & Others React to Lackluster Rose Namajunas vs Carla Esparza UFC 274 Title Fight
Published 05/08/2022, 12:50 AM EDT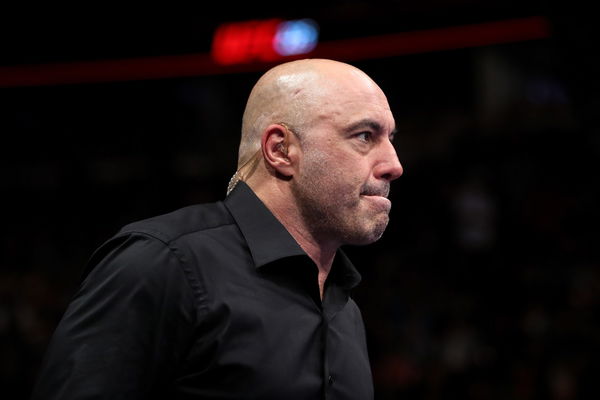 The UFC saw the birth of the most important 115 lbs strawweight division for women in 2014. Following a season of The Ultimate Fighter, 'Thug' Rose Namajunas & Carla 'Cookie Monster' Esparza emerged as the finalists and battled to become the inaugural UFC strawweight champion. Eight years after the first fight, both women entered the octagon for a rematch.
ADVERTISEMENT
Article continues below this ad
'Thug' Rose was looking for revenge, but Esparza reigned supreme yet again with a split decision win (48-47, 47-48, 49-46).
ADVERTISEMENT
Article continues below this ad
'Cookie Monster' has regained her champion status following an impressive performance at UFC 274. Esparza, who is a known wrestler, relied on her ground game to once again dominate the bout. It seems like 'Thug' Rose still needs to put in work in the wrestling department to stand a chance at besting Esparza.
She remained tentative about engaging Esparza, and this lack of activity proved to be her undoing in Phoenix.
MMA Community reacts to the lackluster UFC 274 co-main fight
Carla Esparza became only the second UFC female fighter to regain her title. However, the bout, which seemed to guarantee fireworks on paper, turned out to be devoid of any action. Even after the four rounds, both fighters only landed minimal strikes, and Esparza only earned a couple of takedowns.
Ugh not lookin good

— Sean O'Malley (@SugaSeanMMA) May 8, 2022
Fans not only booed the matchup, but even Twitter users showcased similar reactions.
The commentary wasn't satisfied either as DC, Joe Rogan, and Jon Anik nominated the fight as the worst ever.
It's round 4 and the debate on commentary is as to whether this is the worst UFC fight of all time or merely one of them. Not a great sign.

— Ben Fowlkes (@benfowlkesMMA) May 8, 2022
UFC icon Joe Rogan held nothing back as he furiously stated that the early rounds shouldn't be scored. He said, "Nothing happened. They should be 0-0 rounds."
Joe Rogan: "Nothing happened. They should be 0-0 rounds."

He's not wrong. Why do we have to give 10 points to someone? This is really, really bad. #UFC274

— Adam Martin (@MMAdamMartin) May 8, 2022
Maybe Ben Askren is onto something here. If fighters continue to hesitate, then red and yellow cards should return. UFC needs PRIDE rules to avoid title fights like this believes the retired mixed martial artist.
Can we get Yellow and Red Cards back.

— Funky (@Benaskren) May 8, 2022
Prominent MMA journalist Ariel Helwani offered his take on the matter, as he defended both combatants. Helwani claimed that the fight was more technical than fans could see. He even drew comparisons with a chess match and praised both women.
I actually find the criticism of this fight to be off base.

It's a super high level fight. A ton at stake. They can't all be rock 'em sock 'em robots. Is it the most action-packed fight ever? No, but the tension and chess match is intriguing, and I'm not trying to be a hipster

— Ariel Helwani (@arielhelwani) May 8, 2022
ADVERTISEMENT
Article continues below this ad
The criticism continued to rain in, and even Esparza admitted that no one really wants to be a part of such fights.
that girl title fite was so borin. nobody really wanted it. really disappointing

— Bryce Mitchell (@ThugnastyMMA) May 8, 2022
ADVERTISEMENT
Article continues below this ad
How did you score the UFC 274 co-main event? What did you make of the women's strawweight title match? Leave your thoughts below.