'You Ain't S***!'- Nate Diaz Uses Rapper Tupac's Words to Post a Strong Message
Published 02/11/2021, 12:11 PM EST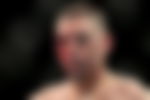 ---
---
UFC lightweight Nate Diaz quotes Tupac Shakur in a recent tweet he uploaded on Twitter. The quote in question was from the movie Juice starring Samuel L. Jackson and Tupac. Diaz tweeted, "You gotta get the ground beneath your feet, partner, get the wind behind your back, and go out in a blaze if you got to. Otherwise, you ain't s***."
ADVERTISEMENT
Article continues below this ad
The quote means that if you're not prepared to fight for something; you don't deserve it, anyway. It also expresses a need to stay grounded and to be humble.
You gotta get the ground beneath your feet, partner, get the wind behind your back, and go out in a blaze if you got to. Otherwise, you ain't shit. 👊🏼

— Nathan Diaz (@NateDiaz209) February 11, 2021
ADVERTISEMENT
Article continues below this ad
Nate previously re-uploaded a tweet that mentioned his interview with Ariel Helwani. He talked about his prospects in the UFC, among other things. He gave his thoughts on Michael Chandler's rise to the top and the Dustin Poirier versus Conor McGregor fight.
Nate Diaz on a potential return to the UFC
Diaz's last fight in the UFC was for the BMF belt against Jorge Masvidal. He lost the fight after a doctor disqualified him due to a cut above his eye. Ever since then, Nate has been on the sidelines and has ignored countless call outs. He expressed interest in fighting Dustin Poirier at 170 pounds for his next fight and even talked about fighting Charles Oliveira.
He said, "Now is the time to fight, we should have fought a long time ago, and now the stars are aligned." Diaz said that he is waiting for his big fight, and a fight against Poirier will surely be one that justifies the banner. Nate also said that he is definitely not going to fight again at 155 lbs and that a fight at welterweight seems more reasonable to him.
ADVERTISEMENT
Article continues below this ad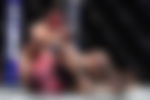 When Ariel asked him about a potential return date, Diaz replied with April or May. He also said that he wants to fight at least twice in 2021 and capped it at four. UFC fans finally have something to look forward to. A Nate Diaz comeback fight would be explosive.
Whom do you think Nate Diaz should fight when he comes back?
ADVERTISEMENT
Article continues below this ad