"You Can't Demand a Rematch!"- Anthony "Rumble" Johnson Fires Back at Paulo Costa After UFC 253
Published 10/01/2020, 7:45 AM EDT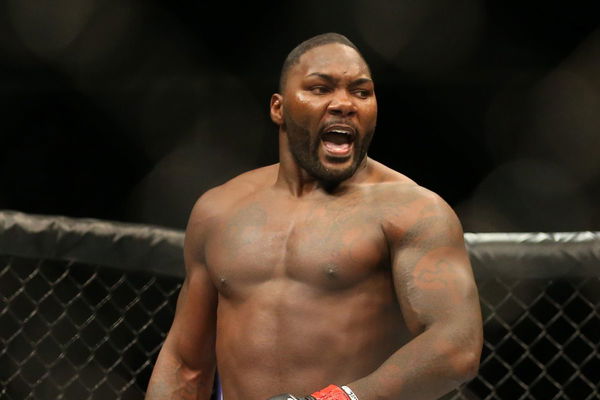 ---
---
Former two-time UFC title challenger Anthony Johnson spoke to Mike Swick on the Real Quick Podcast and opined on UFC 253. The recent pay-per-view event that sparked the company's return to Yas Fight Island saw a monstrous main event. Chiefly, Israel Adesanya brutalized the Brazilian title challenger, Paulo Costa in a fight that wasn't even close.
ADVERTISEMENT
Article continues below this ad
The aforementioned middleweight fighters had bad blood festering amongst each other and the animosity going into the fight was palpable. What's more, the one-sided beat down ended with 'Izzy' seemingly humping Paulo Costa on the canvas, further adding on the disrespect. 'The Eraser' was understandably infuriated with Adesanya's post-fight antics and called out the City-Kickboxing star to rematch him.
ADVERTISEMENT
Article continues below this ad
Anthony Johnson on Israel Adesanya's skills
'Rumble' Johnson spoke out on the highly talked about the situation that unfolded as UFC 253 was wrapping up. The light-heavyweight has trained with 'The Last Stylebender' and initially touched upon the often-overlooked skill set that he brings.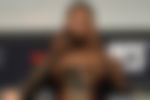 "I figured that was gonna happen. Costa is a little flat-footed, a little bit. He'll pressure you, he knows how to go forward. I don't think he knows how to go backward. But I've trained with Stylebender, he's whupped my butt pretty good. Came in the gym, had just finished his kickboxing match a week or two before. And that's when I had just started my camp and he came and put a beating on me. He's very good, gotta give him credit, he's the best."
'Rumble' Johnson feels Paulo Costa was not focused
The knockout artist in Johnson had a direct message for Costa after his disappointing outing against Israel. The fight was extremely lopsided and Paulo didn't offer much in terms of resistance.
"But Costa, when you showboat like that you actually you're not focused. How many people have played that game and have come out successful? That's not something to play with, especially not in a championship. Don't play like that."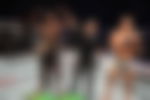 Furthermore, Anthony Johnson called foul on the Brazilian's demand to fight for a world championship. He clearly stipulated that Paulo Costa will need to rack up a series of highlight-reel finishes to warrant another shot at gold.
ADVERTISEMENT
Article continues below this ad
"Stylebender was serious, Costa came in thinking that he's just a white belt, he's nothing, he's skinny." Anthony continued. "Hey, being skinny has its advantages, dude. I don't understand all of a sudden either why Costa is getting so upset after he saw what Stylebender did to him, you know?"
Read: Jon Jones Gives '4 Reasons' Why Israel Adesanya Is Avoiding Him
"I was like 'Dude, you were the one talking so much and then he gets you at the end and now you mad? Because he embarrassed you? Come on man, grow some b***s. Man up to that.' It is what it is. You can't demand a rematch either after a performance like that either. That's not smart. That's not gonna sell for sure."
ADVERTISEMENT
Article continues below this ad
'Rumble Johnson' is all too familiar with coming in second place to the elite of the division. The aforementioned statements serve as a cautionary tale for Paulo's future. Despite the loss, fans will still be interested to view his crushing forward pressuring performances.