'You Gotta Give the Guy an Opportunity'- Joe Rogan Wants Leon Edwards to Run Things Back with Belal Muhammad
Published 03/24/2021, 11:44 PM EDT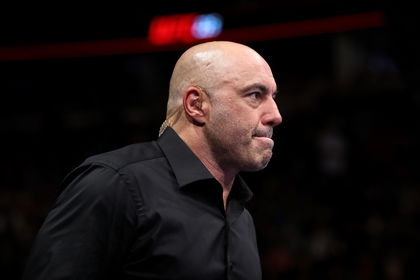 ---
---
UFC commentator Joe Rogan spoke to Leon Edwards on an episode of 'The Joe Rogan Experience' following his recent fight. 'Rocky' is coming off a 'No Contest' against Belal Muhammad in his return match-up after nearly two years away. He was keen to earn a statement finish, however, an accidental eye poke ruined everyone's night at the Apex Facility.
ADVERTISEMENT
Article continues below this ad
The unsatisfying result made sure that Leon Edwards' true return to contention would be delayed even further. He's not been able to secure match-ups that will push him towards a title shot despite riding an 8-fight win streak. While Belal Muhammad accepting the fight was a welcome change, it wasn't a fight Edwards was pining for.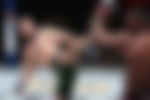 Leon Edwards was dominating the fight until it was stopped by referee Herb Dean, who could see Muhammad couldn't continue. However, the Englishman had already cut up 'Remember the Name' and believed that he was on his way to winning.
ADVERTISEMENT
Article continues below this ad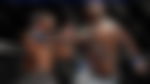 Joe Rogan pushes Leon Edwards to rematch Belal Muhammad
The long-time UFC broadcaster who has truly seen it all in MMA candidly spoke to Edwards and pushed the idea of a rematch. According to Rogan, the uncertainties of combat dictate that the fight ought to be run-back under the unified rules. However, Leon Edwards felt differently and was keen to move-on towards a higher-ranked opponent.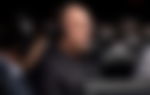 Rogan said, "I understand your confidence, and this is not to demean that at all, but you gotta give the guy an opportunity. If the fight went the first round, if the eye poke didn't happen, if the referee just stopped the fight. Everyone would have been 'what are you doing?, well you know where this fight is going."
ADVERTISEMENT
Article continues below this ad
"Well, you don't know where the fight is going cause fights are crazy. Weird sh*t happens. People slip, guy gets him in a choke….you get hit with a punch. Fights are crazy, you know that… As a fan of you [Leon] and as a fan of Belal, I don't think it would be a bad thing to run back."
There's a certain validity to both men's viewpoint, and the UFC may run it back if Edwards doesn't get an opponent. However, Edwards will definitely prefer to face someone closer to the title picture who can help secure him a title shot. Looking at his extended lay-off, it's easy to see why he wants to actualize his attempt at becoming a champion.
ADVERTISEMENT
Article continues below this ad