'You Gotta Play Fair'- Daniel Cormier Says He Still Holds a Grudge Against Rival Jon Jones
Published 03/27/2021, 10:09 PM EDT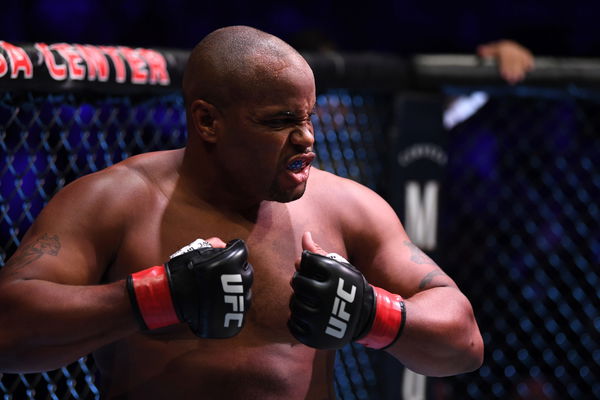 ---
---
Daniel Cormier spoke to the media ahead of UFC 260 and gave a comprehensive overview of all things MMA. The former two-division champion had plenty to say about the marquee heavyweight title fight, a championship he last fought for. Cormier is entwined in the heavyweight title picture, having faced two of the three combatants in the mix.
ADVERTISEMENT
Article continues below this ad
'DC' is intimately familiar with the champion Stipe Miocic after having faced him three times in a row. He has also gone to war against the next heavyweight challenger in line, Jon Jones. 'DC's rivalry with Jones is a thing of legend, and both men feuded in a way very few have in the UFC.
ADVERTISEMENT
Article continues below this ad
Daniel Cormier compares Stipe Miocic and Jon Jones as opponents
'DC' was asked to pontificate about his relationship with Stipe Miocic as it stands after being involved in a tense trilogy. The former Olympian wasn't afraid to delve into his trilogy with Miocic and spoke out on how there were no hard feelings. While talking about Miocic, Cormier would eventually trail on to talk about another rival as well.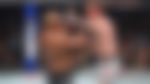 "Stipe beat me, and Stipe didn't get suspended after. Stipe beat me and Stipe didn't have any issues with his testing or anything, so why would I have issues with a guy that beat me."
Where does the DC vs Jones rivalry currently stand?
Daniel Cormier spoke out on why he can't be friends with Jones despite burying the hatchet with Miocic. From Cormier's point of view, Jones' USADA violations were a big enough offense to cement anything other than ill-feelings.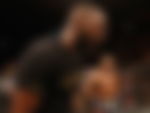 "Everybody wonders 'why can't you be friends with Jones?' To not play fair, it leaves a lasting impression on a person's career. If he had just beaten me, I've lost before. I've lost a thousand times in wrestling. I have no issues with anybody, but you gotta play fair.
ADVERTISEMENT
Article continues below this ad
So if don't play fair, it does such damage to someone's career that's why… At the end of the day, Stipe is a great father and husband, he's a great heavyweight champion, I have nothing but respect for the guy."
Daniel Cormier's rivalry with Jon Jones will probably never cease to exist, given the intensity with which both men battled. Despite the fact that they'll never compete against each other, there's no love lost between them.
ADVERTISEMENT
Article continues below this ad