"You're Going to Have Me Wrestle You Right Now?"- Gable Steveson Details His First Experience With Big Brock Lesnar
Published 09/08/2021, 11:25 AM EDT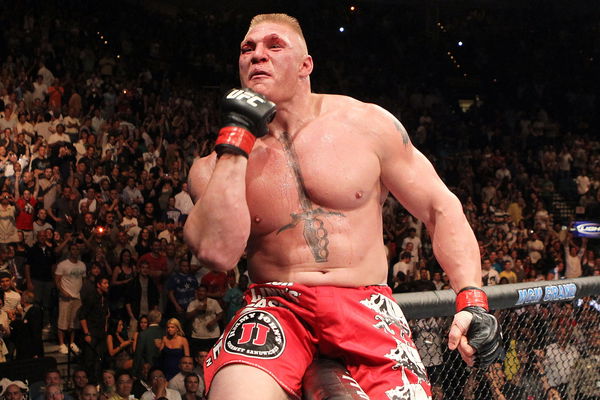 ---
---
Gable Steveson is one of the most popular athletes in the world right now. The Olympic medalist has had an incredible career till now and has seen much success. Now the fighter seems all set to join the WWE and take his career to greater heights. Today, Steveson is the man of the world heavyweight wrestling. However, when a few years ago he ran into Brock Lesnar, Steveson was scared.
ADVERTISEMENT
Article continues below this ad
During his recent appearance on The MMA Hour, Steveson recalled his meeting with Lesnar.
He said, "I was scared as hell of him. The dude came up, and he's about 6-3, 6-4, he's put together and he was actually ripped. I was like, he's bigger than I thought. This was the first time I'd seen him in person."
ADVERTISEMENT
Article continues below this ad
"But honestly, it's cool to have that mentor, that role model in my life, and have him do everything that I want to do in such a dominating fashion, it's cool because he can tell me how he did it and things I can do better."
Lesnar is a legend of combat sports and has achieved much success in pro wrestling as well as MMA. The fighter is a former WWE and UFC champion and is one of the best heavyweight fighters ever. 'The Beast Incarnate' also has an amazing physique and therefore, it is quite possible to get intimated by someone like him.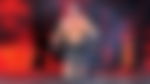 Watch This Story: Top 5 Richest Athletes in the World 2021
However, Steveson revealed that in time, it became easier to be around him. He said, "But when I first saw him, I was like, come on now. You're going to have me wrestle you right now? But as the time went on and we got closer and got cooler, it was just an easier factor now."
Can Gable Steveson follow the career path of Brock Lesnar?
ADVERTISEMENT
Article continues below this ad
Lesnar is also a former wrestling champion like Steveson and was also a part of the WWE. Lesnar is also the only man to hold titles in both the UFC and WWE and Steveson also hopes to achieve that. Therefore, Steveson might follow the career path of Lesnar and after WWE, may move to the UFC.
Steveson himself talked about it as well and said that it could be a good idea to follow Lesnar's path. He said, "I think that could be a good idea. That could be a pathway I could take. The Brock Lesnar blueprint and pathway has worked out for him very well, I think. Who knows?"
ADVERTISEMENT
Article continues below this ad
Do you think Gable Steveson will follow Brock Lesnar's path? Let us know in the comments below.