"You'll Have Millions Tune Into That Fight" – Arch-Rival Khabib's Coach Suggests a Blockbuster Fight for Conor McGregor
Published 06/23/2022, 12:00 PM EDT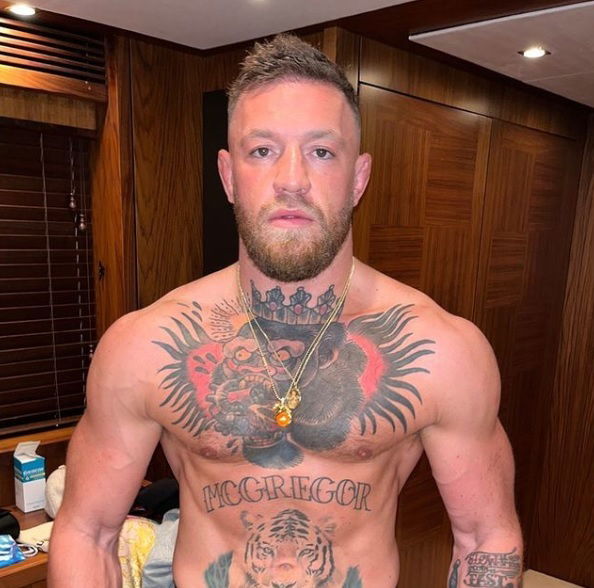 Khabib Nurmagomedov is a legend of the sport and has broken multiple records inside the octagon. The Dagestani fighter retired undefeated and is arguably one of the greatest fighters to step into the octagon. Recently, his coach Javier Mendez revealed who he thought Nurmagomedov's rival Conor McGregor should take on next.
ADVERTISEMENT
Article continues below this ad
Nurmagomedov's coach, Mendez appeared on "The Schmozone Podcast" alongside co-host Dave Schmulenson and Helen Yee. The two discussed a cluster of topics related to the sport. In one segment, Schmulenson asked Mendez if he thought the UFC would offer the lightweight title fight to McGregor and if that seemed fair to Mendez.
ADVERTISEMENT
Article continues below this ad
Mendez responded, saying, "Yeah. A likelihood I would like to see him in Chandler. I think Chandler and him would do blockbuster numbers because Chandler's… he's a showman." Schmulenson immediately questioned him, saying what the point of the fight taking place at 170 pounds was, considering the two fighters fought at 155 pounds.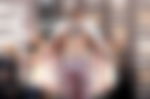 Mendez replied, "Because it's just a fan favorite type fight. There's no title implication on that whatsoever. And honestly speaking, both of those guys are not really what we think in our eyes should be the guys fighting for a title. It's just an entertaining fight. But how many people will tune into that? I think you'll have millions tune into that fight."
Mendez Talks about the Nate Diaz vs Conor McGregor Fight
Schmulenson then asked a thought-provoking question to Mendez. He asked whether more fans would tune into McGregor's fight with Chandler or McGregor's trilogy fight with Nate Diaz.
ADVERTISEMENT
Article continues below this ad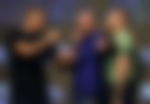 Mendez paused for a second and took time to think. He then praised Diaz for his last fight against Leon Edwards, in which Diaz almost knocked him out in the last minute of the fifth round.
WATCH THIS STORY – Tyson Fury, Kamaru Usman, Dana White And Others React To Mike Tyson Battering A Drunk Fan On A Flight
ADVERTISEMENT
Article continues below this ad
Mendez then agreed that personally, as a fan of the sport, he would like to see McGregor battle it out with Diaz. He said, "My pick, if you're asking me who I want to see… Oh yeah, Nate. Because I already know guaranteed barn burner."
These are big words by Javier Mendez. We will have to wait and see as only time will tell who McGregor will face next. What did you think of Mendez's comments? Who do you want McGregor to fight next? Let us know by dropping your opinions in the comments below.