'Your Leg Is Broken'- Josh Thomson Ridicules Conor McGregor for Trash Talking Dustin Poirier's Wife Jolie Poirier
Published 07/14/2021, 12:32 PM EDT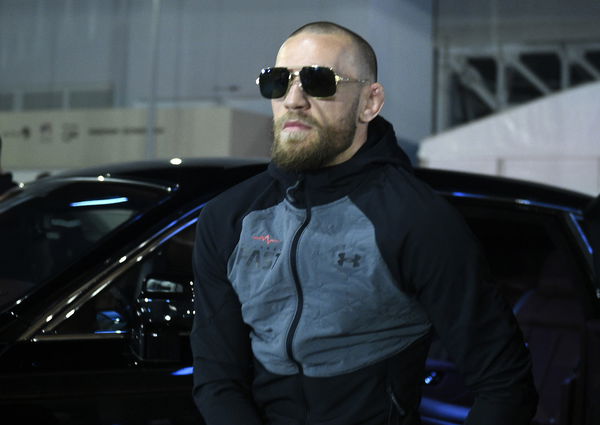 ---
---
Conor McGregor faced Dustin Poirier at one of the biggest MMA events of the year. 'Notorious' and 'The Diamond' faced each other for the third time at the UFC 264 main event. Poirier won that fight after McGregor was not able to continue after injuring his leg towards the end of the first round.
ADVERTISEMENT
Article continues below this ad
Leading up to the fight, both fighters took various shots at each other. With McGregor especially taking it one step further as he took shots at Poirier's wife as well. Even after the fight had ended, McGregor continuously took shots at Poirier during the post-fight interview.
ADVERTISEMENT
Article continues below this ad
Many people found this behavior of 'Notorious' a bit too much and felt that he went a bit overboard. One person who believes the same was former MMA fighter Josh 'The Punk' Thomson. During his latest podcast, Thomson talked about the same.
"I thought he even at the very end, he just went overboard with your wife was in my DM's comments. And I'm like you sound bitter, and I understand you lost. I understand something happened that you had no control over, the leg kick whatever. If he checked, I don't even know. But regardless, your leg is broken, your ankle is broken and both bones are broken by the way, not 1."
While Thomson knows that trash talking is a part of MMA, and fighters often use it during the build-up to the fight. He seemed visibly upset by McGregor's trash talk during the post-fight press conference.
Josh Thomson says he lost respect for Conor McGregor
Thomson even talked about how he thinks McGregor is much better than that. And how he has lost a lot of respect for 'Notorious' after this incident.
ADVERTISEMENT
Article continues below this ad
He said, "And here's the thing: he's better than that, but he's proved this in times like's this that he doesn't know how to make adjustments. And it's sad to see because you see somebody that worked hard to get there.
"He knows what these other fighters are been through and going through to make money. I get it to build up the fight, but now that the fight is over, you broke your leg, it's done. We'll see you in a year. There was no room for that. I'll tell you I lost a lot of respect for him."
Watch This Story: Five Times Jermell Charlo Obliterated His Opponents
ADVERTISEMENT
Article continues below this ad
Do you agree with Thomson and believe McGregor went a bit overboard after the fight with Poirier at UFC 264? Let us know in the comments below.