"You've Got Like 1% Body Fat" – 41-Year-Old UFC Legend Holly Holm Stuns Fans With 'Ripped' Physique
Published 03/11/2023, 10:13 PM EST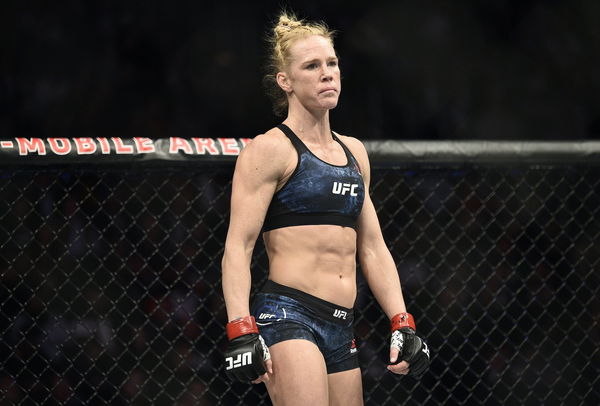 Former UFC bantamweight champion Holly Holm appears to be in the best shape of her life. The 41-year-old recently gave a peek at her ripped physique in a bikini on social media and had the fans in awe. "The Preacher's Daughter" was sharing the woes of taking an ice bath when she showed off her physique to her followers.
The veteran is one of the most in-shape fighters on the UFC roster. Despite her age, Holm is still an active competitor in the UFC. She ahs fought for the title multiple times in the bantamweight division. She rose to fame with her shock finish of MMA icon Ronda Rousey. Holm came in an upset Rousey at UFC 194 in 2015 when Rousey was on her legendary run.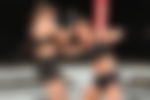 However, she lost the title shortly after that and has not been able to secure it again. She also amassed a 7-6 record in the UFC and is gearing up for another fight in March.
ADVERTISEMENT
Article continues below this ad
Fans react to ripped Holly Holm
In a recent IG post, Holly Holm explained how difficult it was for her to take ice baths. The former champion posted a video of herself in a bikini showing off her toned physique. In the caption she wrote, "…looking like a sunburn. As long as I make it past the first two minutes I'm good. But those first two always burn! Today was 6 minutes. Don't let the frown mislead you… it always feels good afterwards!
 

View this post on Instagram

 
The former boxing champion also shared how her toes burned badly while taking ice baths. However, fans in the comment section were simply stunned by the insane physical shape that Holm was in.
ADVERTISEMENT
Article continues below this ad
Following are some of the reactions from the fans.
Are you getting ready for a fight or you are just ripped 365 days a year?
You look fight ready Holly
Talk about peak physical conditioning! I'm seeing only 5% body fat
F***ing body is tight. Sheesh
What a beast!🙌 hopefully you give it one more go.
Holly with the physique 🔥🤌
BUILT! Damn girl, you've got like 1% body fat. Such an athlete!
Freaking Jacked 💪💪💨💨👊
Holly Holm will return to action against Yana Kunitskaya on March 25 at a UFC fight Night. Do you think the "jacked" Holm will pull off a win?
ADVERTISEMENT
Article continues below this ad
Watch This Story– Dana White slammed for 1993 pay in 2023
Let us know in the comments below.