Dana White Lauds NFL Star Tom Brady as Tampa Bay Buccaneers Move to the NFC Championship
Published 01/18/2021, 5:00 AM EST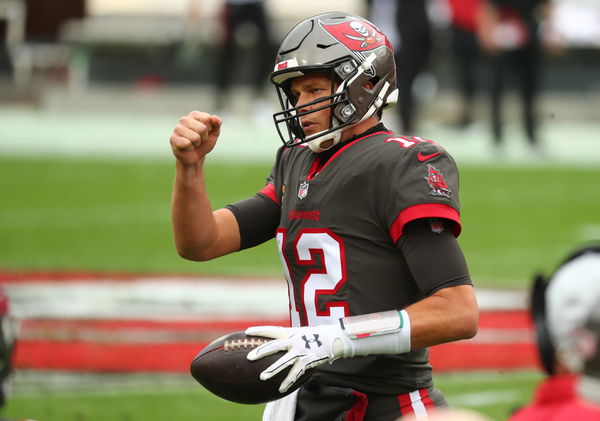 ---
---
UFC President Dana White took to social media and sent out a congratulatory post to Tom Brady following his big win. Brady and the Tampa Bay Buccaneers won out over the New Orleans Saints and will move to the NFC championship. Their defense held up, and the Bucs went 30-20 over Drew Brees' Saints.
ADVERTISEMENT
Article continues below this ad
White is an ardent supporter of Tom Brady and has been vocal about his love for the NFL as well. Although White is a Patriots man through and through, he's been siding with the Bucs for Tom Brady since the Patriots failed to make the playoffs. Not to mention, White's post also included a quick jab at Daniel Cormier, who's a die-hard Saints fan.
ADVERTISEMENT
Article continues below this ad
The Louisiana native Cormier has been riding with the Saints for a long-time and his social media has been filled with support for the franchise. Moreover, there has been a competitive rivalry been brewing between White and Cormier through the regular season. Now, the Tampa Bay Buccaneers have won out the rivalry and are within reach of the Super Bowl chip.
Dana White: For the love of the game
ADVERTISEMENT
Article continues below this ad
The UFC and the NFL have a good working relationship with several crossover moments shared between the two. Dana White's continued support for the Patriots came recently when he arrived on Fight Island in a Patriots shirt. Not to mention, Super Bowl week always coincides with an electrifying UFC card to boot.
UFC megastar Conor McGregor also gets in on the action as he's made a star-studded appearance at Mercedes-Benz Stadium. His reception came in as a testament to his star power and what he's managed to accomplish. McGregor comes in as one of the new crossover stars who's truly managed to break past the MMA sphere.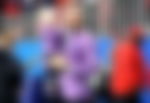 Switching gears to Tom Brady and the Bucs, they will take on a very motivated Aaron Rodgers and the Green Bay Packers at Lambeau Field. The Florida-based franchise's offense is coming together nicely, as Antonio Brown has proven to be a pivotal addition. Furthermore, the stakes are as high with Brady looking for a seventh ring and a chance to bolster his status.
ADVERTISEMENT
Article continues below this ad