Ex-Superbowl Champ & UFC Hall of Famer Daniel Cormier Raise the Stake for Petr Yan's Next UFC Fight: "If You Don't Win…"
Published 03/09/2023, 12:30 PM EST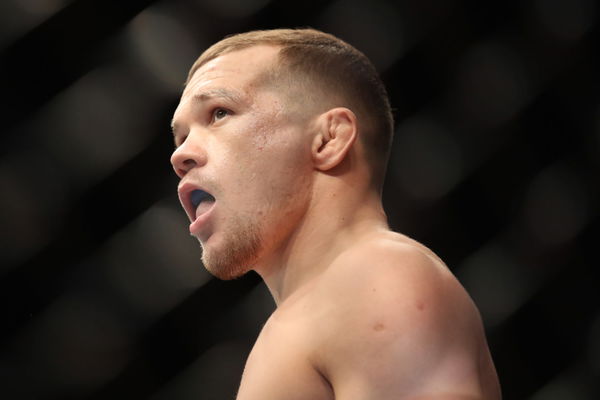 Once considered one of the best-ever Bantamweight champions by many, 30-year-old Petr Yan has seen quite a decline in his fortunes following the ill-fated DQ loss against Aljamain Sterling. From losing his title to being a part of a controversial decision against Sean O'Malley, the last couple of years have definitely been quite unfair to the Russian. Although he did claim an important victory against Cory Sandhagen at UFC 267, many felt that the decision losses to Sterling and O'Malley could also have gone in his favor.
Now riding a two-fight losing skid, 'No Mercy' finds himself facing yet another top contender in Merab Dvalishvili. And the former champ clearly understands the significance of this fight and how it could affect his career trajectory.
While discussing this exact scenario for the Russian, Daniel Cormier, and Ryan Clark, during the latest DC and RC show, had quite a grim outlook for Yan. As they talked about his future, the duo also pointed out the tough landscape of the division.
ADVERTISEMENT
Article continues below this ad
Ryan Clark and Daniel Cormier discuss UFC Fight Night: Petr Yan vs Merab Dvalishvili
Although the scenario involving Sterling and a fight against Henry Cejudo appears to have stalled yet again, there's no denying that the division is one of the most stacked ones in the promotion currently. And taking that into the point, Superbowl winner Ryan Clark's statement kind of threw a dark cloud around the future of Yan.
Claiming that the former champ had "something to prove", Clark made a remark on the 30-year-old's precarious scenario, "…you lose your belt to Aljamain Sterling. Then you get an opportunity to fight for it again, and you lose that fight, and Aljo kind of dominated [the fight]."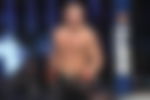 After recalling the "controversial decision" to 'Sugar' and the upcoming fight against Dvalishvili, the analyst ended up forecasting quite the downfall for the 30-year-old.
"And you have to win. If you don't win, you find yourself falling into a place where you might become the new gatekeeper." expressed Clark.
Quite a prediction there by the former NFL player. But Clark did come up with an explanation as to why he felt that way. While stating the importance of the fight, he shed light on the deep talent that the division currently boasted of.
 "I think this is a very important fight; especially knowing that we're going to get Chito [Vera,] Corey [Sandhagen] extremely soon. You're gonna get Aljo and triple Triple C [Henry Cejudo] and then obviously Sean O'Malley waiting in the wings," explained Clark.
Now, despite the bleak future laid out by the duo, and whether it turns out to be true, there's no denying that a little bit of slacking off in the division could mean the end of a title dream for Yan.
Does a loss here mean the end for Petr Yan's championship dreams?
ADVERTISEMENT
Article continues below this ad
Whether Yan does end up a gatekeeper as claimed by Clark is mere speculation at this point. But there's no denying that his assessment of the talent in the division does hold weight. The top 5 look nothing less than a murderer's row and for Yan to lose this fight would probably mean losing out on a possible title shot against Sterling or whoever eventually holds the belt.
Despite a possible loss against Dvalishvili, 'No Mercy' could still keep his title dreams alive. And although he might find himself falling in the rankings, would that mean he ends up as a 'gatekeeper'? Let us know in the comment section below.
ADVERTISEMENT
Article continues below this ad
Watch This Story: List of Jon Jones UFC Returns That Will Shock You
Edited By: Vineet Nandwana