WATCH: UFC Announcer Bruce Buffer, Dubbed as 'GOAT' by Tom Brady, Displaying Insane Striking Skills at 65
Published 06/16/2022, 6:07 AM EDT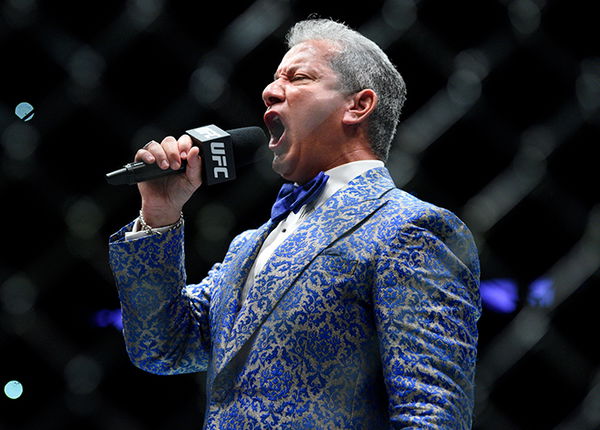 UFC events are a spectacle to watch. One man who majorly contributes to making the UFC a spectacle is Bruce Buffer. The announcer's iconic phrase, 'It's Time' has become a synonym for UFC events around the world. While many people love Buffer's voice, they do not know about his skill in martial arts and may have been surprised when they saw him in action.
ADVERTISEMENT
Article continues below this ad
The voice of the octagon displayed his striking skills. Fans could see Buffer throwing a couple of jab-cross combinations. Along with the jab-cross, Buffer also mixed an uppercut. 'The Voice Of The Octagon' continued to impress with his punching and later also added some kicks to his practice. For a man aged 65, Buffer looked great working on the bag.
ADVERTISEMENT
Article continues below this ad
Buffer, a former martial artist himself, was asked to walk away from the sport after he suffered a concussion.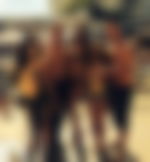 It is good to see a legend like Bruce Buffer training martial arts. However, Buffer once also used this training in a real-life confrontation with a former UFC fighter.
Bruce Buffer once packed a punch in an elevator
Along with the likes of Dana White & Joe Rogan, Bruce Buffer has established his place in the heart of every UFC fan. NFL legend Tom Brady called Buffer the GOAT too. While fans know him as 'The Voice Of The Octagon', little did they know that Buffer could handle his own when in a physical confrontation.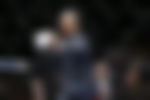 Buffer's confrontation took place with former UFC fighter Frank Trigg. While narrating the incident, the announcer said, "we went into an elevator in the Hard Rock Hotel on the tenth floor and Dana White happened to be in the elevator…."
ADVERTISEMENT
Article continues below this ad
"I'm a watch freak, and Dana had on this great wristband on his watch, and I stepped in front of Frank to look at the watch, and suddenly I get a ridge-hand in my throat. That's a fine how do you do from Frank, we just had a drink together! Did I not drink right? I looked at Frank, and I said, 'You hit me! Why the F did you hit me?' And he said the wrong thing to me."
He said, 'What are you going to do about it?' And I just reacted since my old street kicked in. I punched him twice in the stomach, basically with the same power with the old rules of sparring, 60 percent equals 60 percent. But it picked up. We had a lot of fun for 10 floors."
Watch This Story: Five Surprising Facts About UFC Announcer Bruce Buffer
ADVERTISEMENT
Article continues below this ad
This story is a testament to Buffer's toughness. One thing that is clear from the story is Bruce Buffer is not a man to be messed with. While he can be intense with his voice, he can also be the same with his fists.
Comment and let us know which one fighter you would have liked to see Buffer match up against!