Can Patricio Freire 'Pitbull' Beat UFC's Max Holloway and Volkanovski?
Published 07/29/2021, 2:06 PM EDT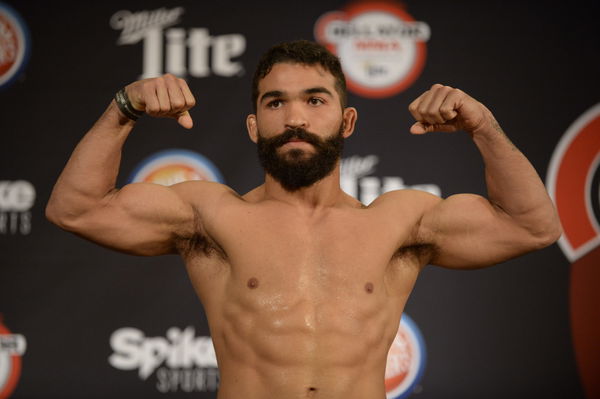 ---
---
With the sport of MMA growing at an exponential rate, and fans heavily invested in fighters across different promotions, it is only natural for the world to want to see cross-promotion matchups. Case in point, Bellator's, Patricio Freire aka Pitbull, and his dominant featherweight run along with his Lightweight title win over Michael Chandler, which has sparked discussions regarding the Brazilian taking on an elite UFC fighter like Max Holloway or Alexander Volkanovski.
ADVERTISEMENT
Article continues below this ad
While a cross-promotion MMA fight is rare to come across, we've seen multiple organizations readily trade fighters with each other. Such as the UFC trading Flyweight Champion, Demetrious Johnson for One Championship's, Ben Askren.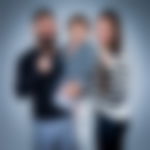 ADVERTISEMENT
Article continues below this ad
Over the course of his illustrious career, Patricio has held the Bellator featherweight title three times. The most recent was in 2017. Since then, he's defeated Emmanuel Sanchez twice, Michael Chandler, Daniel Weichel, Juan Archuleta, and Pedro Carvalho.
Furthermore, according to ESPN, the 34-year-old now ranks as the third-best featherweight, right after Alexander Volkanovski and Max Holloway. Seems like the perfect time to analyze the outcome of a fight between Freire and these two UFC elites.
Patricio Freire vs Alexander Volkanovski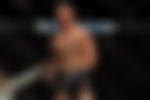 Despite being in different promotions, both Pitbull and Volkanovski have been engaged in a verbal back and forth for a while now. The beef seems to have sparked off in August last year, with Pitbull claiming he'd be ready to bet a million dollars against Dana White to take on the Featherweight and Lightweight Champions in the UFC. The next day, Volkanovski fired back with a tweet of his own.   

Both fighters have very impressive fighting records, with Volkanovski sporting a record of 22-1, while Patricio has 32 wins and 4 losses. And though there might be questions regarding the difference in the level of competition each fighter has faced, one attribute that immediately stands out in favor of Freire is his knockout power.
Exemplified in his bout against Michael Chandler, Patricio's explosiveness and heavy hands make him a very dangerous opponent to deal with.
In contrast, Volkanovski has repeatedly proven to possess a very high fight IQ, along with an arsenal of offensive weapons. In his performances against Max Holloway, Volkanovski displayed an ability to push through adversity and outwork his opponent in the Championship rounds.
Both of their fighting styles will undoubtedly make for an unforgettable match-up. One can easily see this fight ending in the very first round with Freier using his agility and ability to dart in and out.
However, Volkanovski's pace and ability to make adjustments on the fly make him a favorite should the fight go into the later rounds.
'Pitbull' vs Max Holloway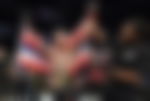 While both Patricio Freire and Volkanovski stand 5ft6 inches tall, one of the biggest problems while facing Max Holloway is his height.
ADVERTISEMENT
Article continues below this ad
Standing at 5ft11, Holloway can comfortably stay at range, picking his shots from the outside. Perhaps the greatest volume striker to step in the Octagon, Holloway landed a record 445 significant strikes against Calvin Kattar in his last outing.
However, both his fights against Volkanovski exposed a few chinks in his armor. Particularly when it came to fighting on the inside. One of the few ways that Patricio can outwork Holloway is to swiftly close the distance, and outpace him with constant pressure. 
Watch This Story
Outpacing Holloway will perhaps be the biggest challenge for Patricio, and if we've learned anything from all of Max's fights, the man only gets stronger as the rounds fly by. Therefore, an early knockout or a sneaky submission attempt is what Freire must look for against Holloway.  
ADVERTISEMENT
Article continues below this ad
In the end, it is a joy to see a variety of MMA promotions sporting extremely well-decorated fighters. As of now, Patricio Feirie has two fights left on his Bellator contract. And even if we cannot witness a cross-promotion fight, who knows? Perhaps the UFC will extend the Brazilian a handsome UFC contract ending all this speculation, What do you think? Who comes out on top? Let us know in the comments.  
Watch This Story: Top 5 NFL Players Who Have Tried Their Hands in MMA