After 'Karma' Tweet to Conor McGregor, Ali Abdel Aziz's Time to 'Leave MMA' Advances as Cocky Bet to Ben Askren Comes Back to Haunt Him
Published 11/26/2022, 1:35 PM EST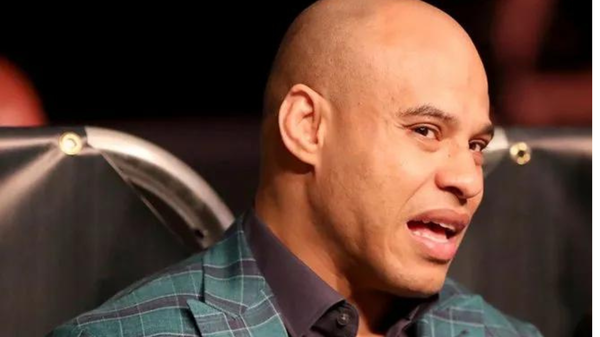 Khabib Nurmagomedov's manager, Ali Abdelaziz, had made a tweet about the noted female fighter Kayla Harrison previously. Abdelaziz had called her untouchable in MMA and even bet to leave MMA if Harrison lost any of her fights. However, Harrison shockingly ended up on the losing side on 25 November in her bout against Brazilian Larissa Pacheco.
The noted retired UFC fighter, Ben Askren, also replied to Abdelaziz's then tweet, agreeing that Harrison was a brutal fighter. But, after Harrison's loss in the PFL, both Askren and the Twitter page of the MMA covering media house, Bloody Elbow, went on to question whether Abdelaziz would be a man of his word and leave MMA due to his failed overconfident prediction.
ADVERTISEMENT
Article continues below this ad
A few days back, Abdelaziz had also derided McGregor about his friend, Artem Lobov, filing a lawsuit against him, but the ball was in his court this time. The feud between the two started when McGregor disrespectfully called out Abdelaziz in the ending moments of the UFC 229 press conference. The incident went on to form headlines at that time and is still watched on various online platforms.
Ali Abdelaziz threatened his own MMA involvement with his overconfidence
'Bloody Elbow' went on to question Abdelaziz's integrity as they captioned their post, "Larissa Pacheco just defeated Kayla Harrison by unanimous decision in @PFLMMA. Will Ali Abdelaziz leave MMA now?"
Harrison tasted defeat at the hands of Larissa Pacheco in their third bout at the Professional Fighters League. She also lost the World Lightweight PFL championship as a result of this loss.
The sports media giants and TV partner of the PFL, ESPN, also covered this fight. It was evident that the news of Kayla Harrison's defeat was a shocker for the combat sports world.
Ben Askren was also inquisitive about Ali Abdelaziz standing by his words
Ben Askren's Instagram post also showcased the old tweet by Abdelaziz which read, "If she ever lose I will leave MMA she cannot be touched". But the night of 25 November turned out to be a reality check for Abdelaziz's overconfidence.
 

View this post on Instagram

 
Askren wrote, "Someone sent this to me, real or fake. Will Ali be a man of his word??" as the caption for his Instagram post. It was evident that Abdelaziz was now in a tricky situation because of his own words. At this juncture, keeping his word will definitely come at a hefty price for Abdelaziz.
But, records suggest that Abdelaziz is far from an honest and integrated personality. Previously, Conor McGregor had shouted out "Shut your mouth, Ali Abdelaziz!" at him after the UFC 229 press conference. 'The Notorious' also said that he "knows a lot about" Abdelaziz. Probably McGregor wasn't too wrong in his remarks.
Abdelaziz also finds a mention of himself in the book, "Enemies Within: Inside the NYPD's Secret Spying Unit and bin Laden's Final Plot Against America", where authors Matt Apuzzo and Adam Goldman take a look into his past work as an information provider for the NYPD.
Watch this Story – Who is Conor Mcgregor's fiance Dee Devlin?
The FBI reportedly received Abdelaziz from the NYPD, but he was subjected to a polygraph examination, and the federal agency grew suspicious that he was acting as a double agent. The NYPD, due to document forgery charges, also jailed him once.
Looking at his past deeds, one may be suspicious about whether Ali will keep his word this time or not. Let us know what you feel.
ADVERTISEMENT
Article continues below this ad
ADVERTISEMENT
Article continues below this ad
Edited By: Vineet Nandwana