"WWE Is Something I've Loved My Entire Life" – Daniel Cormier Opens up on Future After UFC Retirement
Published 09/17/2020, 2:15 AM EDT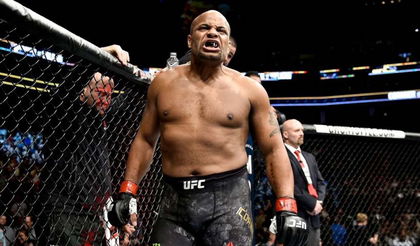 ---
---
Daniel Cormier has moved on from professional fighting, but he continues to feature at UFC events as a commentator. The fighter claimed that he had many offers before him following his retirement and was considering his next move. Now, he revealed that one offer he is in talks over is a commentary role with the WWE. 
ADVERTISEMENT
Article continues below this ad
'DC' said, "We've been talking. We've spoken to some of the people over there in very, very early conversations. WWE is a company I've watched and loved my entire life."
ADVERTISEMENT
Article continues below this ad
Read: WWE Executive Vice President 'Triple H' Reveals Huge Plans for Daniel Cormier
Cormier has been an avid WWE fan and featured in Triple H's plans for the future. 'The Game' is open to the former UFC champion being present at the commentary table or even making an in-ring debut. However, the fighter seems to think the former is an apt way for him to make his forays into pro-wrestling.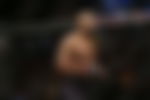 He said, "Put me at the commentary table. Let me call the matches for six months and tell you how great these wrestlers are in the ring. I would love that, and I wouldn't be faking it. WWE is something I've loved my entire life."
Placing Daniel Cormier alongside Michael Cole, Corey Graves or Samoa Joe will leave him in proximity to the ring. This could set up for an altercation with 'n' number of superstars and kick-start a feud. 
Read: Top WWE Superstars Daniel Cormier should face after Potential Pro Wrestling Debut
The 41-year-old presented a scenario of how he sees the WWE setting up his in-ring bow. He said, "Then, after those six months, what if I'm sitting next to Michael Cole, and Roman comes over and smacks the microphone out of my hand?" 
Daniel Cormier believes in the slow build of feuds
Announcers aren't supposed to get physical with in-ring talent as seen where Joe was sanctioned for putting his hands on Seth Rollins ahead of Summer Slam. What usually happens is the commentator transitions to a wrestling role and enters the ring. Fans saw this with Michael Cole, who battled Jerry Lawler at WrestleMania 27 with the feud between them kicking off the previous December. 
Cormier said, "But I'm an announcer. Will I hit him back? Then you're asking if this will happen or not. That's what I want, that slow build, the type of story you want to see, and your heart feels like it's going to explode while you're waiting for it. Give me the slow build, let it simmer."
Read: "Me and Brock at Wrestlemania" – Daniel Cormier Reveals His Ambitious Plan for Fight With Brock Lesnar
ADVERTISEMENT
Article continues below this ad
Cormier fighting one of the top stars in the WWE like Drew McIntyre, Braun Strowman or AJ Styles has a big fight feel written all over it. Also, signing 'DC' could see the WWE offer, Brock Lesnar, the deal he wants to return. In doing so, they could make the Lesnar vs Cormier fight a reality.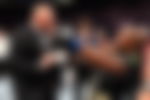 The possibilities are endless, but there is one hurdle. Unfortunately, Cormier may not be allowed to appear on USA Network or Fox as per his ESPN deal for UFC events and the popular talk show 'DC & Helwani.'
ADVERTISEMENT
Article continues below this ad
But Cormier's statements could provide the impetus for all parties involved to reach a mutually agreeable deal. What would you make of Daniel Cormier on commentary on Raw or SmackDown?