"Blazing B*unts and Pinning Goats" – Rare Image of WWE's Matt Riddle Defeating Jon Jones Has UFC Fans in Disbelief
Published 01/31/2023, 11:30 AM EST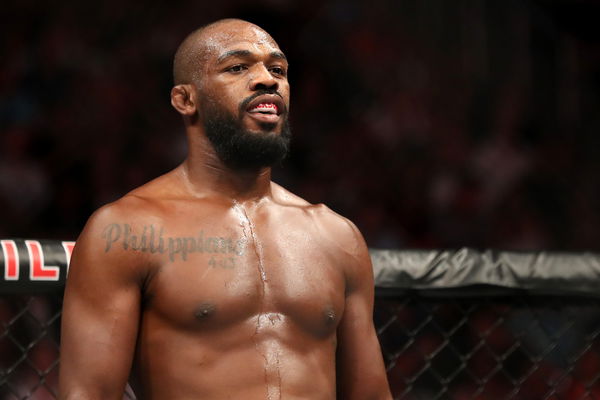 Through the lives of various UFC stars, it is easy to understand that it took them years of hard work and dedication to reach the octagon. Furthermore, getting into the biggest MMA promotion, the UFC is not enough. To establish themselves, they had to work hard every single day. Many fighters have publicly talked about the struggles they had to go through to earn their own name. One of them who has reached the peak of success is Jon Jones. An old photo of Jones from his school days was uploaded to the Instagram account of MMA Uncensored Podcast and News. In the photo, a young, sad Jones can be seen; he lost a fighting competition. The photo shows three winners, with winning medals around their necks, and then there was Jones, who stood a bit away, clearly disappointed.
The rare old video of Jon Jones with Matt Riddle left the combat world in shock
The surprising factor of the photo is that one of the winners was the WWE star, Matt Riddle. Riddle and Jones used to do wrestling in high school. The Raw brand performer studied at Saratoga Springs High School in New York. In 2004, he won the state divisional wrestling championship. Whereas Bones studied at Union-Endicott High School, where he immersed himself completely in wrestling and became the state champion at his school in upstate New York.
ADVERTISEMENT
Article continues below this ad
 

View this post on Instagram

 
However, the photo is from a state-level wrestling tournament where 'Bones' lost. The caption under the photo explains the importance of not giving up. The MMA Uncensored Podcast and News wrote under the photo "Even the great one lose..Never quit. "Never give up!"
Check out what fans have to say about the UFC legend losing a wrestling match against Riddle in high school.
One of the fans took a jab at Jon Jones stating:
"He hasn't tasted the juice yet."
 Some huge combat sports fans were able to guess that one of the winners was Matt Riddle, while others were confused if it was really him.
 "Ha Matt Riding blazing blunts and pinning goats"
 "Matt Riddle the GOAT"
 "Matt Riddle?"
 One fan talked about how far Jones has come and how now he was strong enough to destroy all three winners in a single night.
 "And today he could beat all 3 in 1 night one after another"
 When most of the people were fans of Jones, there were few who were not so fond of 'Bones'
 "And he will come up short against Gane too"
"Jon Jones is overrated"
One of the Instagram users reacted quite offensively, saying Jones lost in a high school tournament because he didn't use PEDs. It seems he is a Khabib Nurmagomedov fan!
 "He probably hasn't used steroids on this one…btw GOATS like Khabib never lose"
ADVERTISEMENT
Article continues below this ad
The Evolution of 'Bones'
If Jon Jones thought he was not good enough after a failure, the UFC star would not have become the two-time UFC Light Heavyweight Champion. The audience is now waiting for his return at UFC 285 against Ciryl Gane. As per the latest news, Jones has achieved another milestone in his fighting career.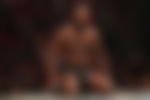 He will soon become the second-highest-paid UFC fighter after the UFC superstar, Conor McGregor. The world would have lost an MMA legend had Jon Jones decided to quit after facing failures. However, there is no doubt that it was his pure determination and perseverance that took him to where he is now.
ADVERTISEMENT
Article continues below this ad
WATCH THE STORY: UFC World Reacts to Conor McGregor's Accident
Edited By: Vineet Nandwana