Dudley Boyz Reply to Joe Rogan as UFC Staple Questions Now-Deceased WWE Legends Protection in Iconic Show
Published 01/20/2023, 11:50 AM EST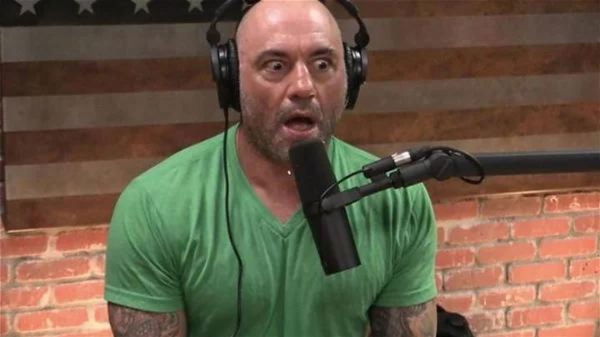 Joe Rogan touched upon another interesting incident on his podcast, 'The Joe Rogan Experience.'He was joined by Shane Gillis and Matt McCusker on a recent episode of his podcast. This time the UFC commentator talked about an instance in WWE when veteran wrestler Bubba Ray Dudley used the powerbomb move and drove wrestling legend, late Mae Young, through a table.
Joe Rogan has never been an advocate for professional wrestling and even called it fake. However, he did mention that he never hated pro wrestling and even had wrestling legend The Undertaker on his podcast. They felt amused after watching a video of Bubba Dudley and D-Von Dudley power bombing a 77-year-old wrestling veteran into a table.
ADVERTISEMENT
Article continues below this ad
Joe Rogan could only imagine how hurt Mae Young was. He said, "What the f**k man! He just did a lateral drop on the table. What do they call that? A powerbomb." He added, "Bro, what kind of damages can that do to that lady's brain? I mean, I don't care what you say, that lady got impact from that."
Rogan believed that the deceased veteran wasn't safe during that move. "She is not protected right there. Look at her hands," said Rogan.
Bubba Dudley responds to Joe Rogan on Twitter
WWE Hall of Famer, Bubba Ray Dudley (now knowns as Bully Ray), assured the famed commentator-podcaster that everything was under control during that segment with Mae Young. He took to Twitter and tweeted: "Dear Joe Rogan she was totally protected…but thanks for watching – Bully."
ADVERTISEMENT
Article continues below this ad
Wrestling is known for its wild sense of entertainment. There have been several instances where people have rubbished wrestling, but it still continues to be one of the biggest pro wrestling promotions to this day. Further, Bubba Ray Dudley and other wrestlers have performed numerous stunts where they put opponent wrestlers, wrestling officials, and even celebrities through a variety of wrestling props.
However, Joe Rogan does believe that wrestlers get their bodies damaged more than in any other sport in the world. Also, the constant bumps and shots taken by their bodies could prove to be detrimental to their health.
ADVERTISEMENT
Article continues below this ad
What are your thoughts on WWE action? Drop your comments below.
WATCH THIS STORY: List of Jon Jones UFC Returns That will Shock You!
Edited By: Vineet Nandwana