"He Was Not Actually My Coach": Ronda Rousey Did Not Want to Acknowledge Her "Coach" Because of the Latter's Ignorance
Published 01/01/2023, 3:15 PM EST

Follow Us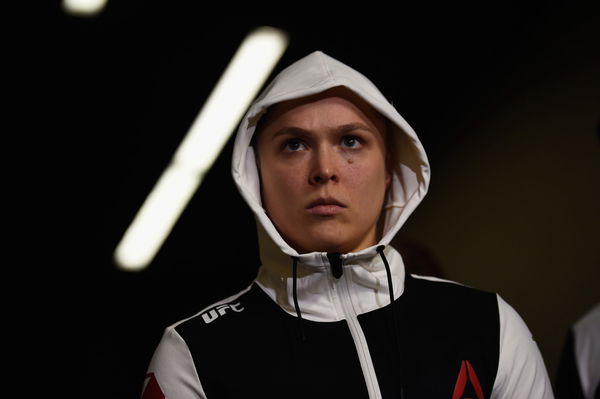 When an athlete wins a medal, it's not only theirs. It belongs to the entire support team behind him or her. Coaches are the most important support athletes have. A lot of champions credit their success to their coaches, but sometimes coaches don't fulfill the expectations of their students. Something very similar happened with Ronda Rousey who was not happy with her USA Judo coach in the 2004 junior world championships.
In her memoir, My Fight/Your Fight, 'Rowdy' revealed why she was left disgusted by her coach. Ronda Rousey couldn't win a medal in her first Olympics in Athens. While she was disheartened for some time, she came back firing in her next tournament. She, however, didn't like her coaches during the tournament.
Ronda Rousey was left shocked by her coach's ignorance
ADVERTISEMENT
Article continues below this ad
Ronda Rousey mentioned how athletes don't expect much from coaches during the moments before a fight or during the Tournament. Rousey remembered her coach from the 2004 world junior championships, "He was not actually my coach. For major international competitions, the sport's governing body appoints a coaching team to travel with the athletes. For the most part, the coaching staff is purely symbolic." She, however, was left upset by a coach who didn't know anything about her fighting style.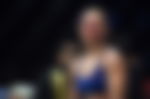 Rousey recounts, "Before each of my matches, I asked members of the USA coaching staff whether my opponent was right- or left-handed so I could plan my first exchange. Each time, I was told, "I don't know. I wasn't paying attention to her last match, I was watching you."
ADVERTISEMENT
Article continues below this ad
While this might have frustrated Rousey, there was something else that left her utterly disgusted. In her book, Rousey mentioned her coach asking her, "This time, I didn't even bother asking, I launched right into warming up with Lillie. "Wait a minute," my appointed coach said, watching us. "You're left-handed?" My mouth dropped."
Upset with her coach, Rousey slammed her opponents
Ronda Rousey channelized her disappointments in the right direction. 'Rowdy' was disappointed with her loss in her first Olympics. She was not happy with her coach and she definitely did not like how the US Judo team was not even expecting to perform well at the championships. She channelized all this into her performance. How she dominated the mat can be understood by the simple fact that she won her final match in 4 seconds. Ronda Rousey took only 4 seconds to defeat her Chinese opponent in the Junior World Championship and that somehow soothed her after her loss at the Olympics.
ADVERTISEMENT
Article continues below this ad
Watch This Story: From impressive Victory to awful trend, Fire Ronda Rousey trends on Twitter after SmackDown Botch
Edited By: Vineet Nandwana