"I Had Come Off My Deathbed" – Brock Lesnar Once Counted His Blessings During a Joe Rogan Interview After Shane Carwin Title Defense
Published 07/11/2022, 9:30 AM EDT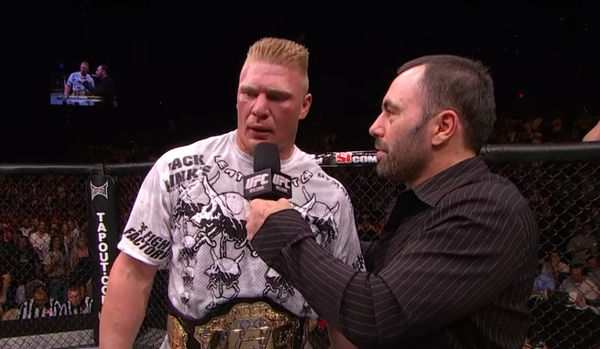 Brock Lesnar is one of the biggest names in combat sports. The South Dakota-born athlete has had a successful career in both MMA and pro wrestling. Lesnar is one of the very few athletes who transitioned from pro wrestling to MMA and had a successful career. He became the UFC heavyweight champion in 2008, and in his book, Lesnar mentioned how he felt when he defended his title for the second time.
ADVERTISEMENT
Article continues below this ad
Lesnar beat Randy Couture to win the UFC heavyweight championship. Post his title victory, Lesnar even defended the title twice. In his book, Death Clutch: My Story of Determination, Domination, and Survival, Lesnar wrote, "When Joe Rogan interviewed me after the fight, I didn't say anything controversial."
ADVERTISEMENT
Article continues below this ad
"Like I always do, I spoke from the heart. "I am a man blessed by God," I told the world, and I truly felt that way. My wife was ready to give birth to my son Duke . . . I had come off my deathbed and defended my title . . . and I got through that first round beating to tap out Shane Carwin. I was in a great place. What more could I want out of life?"
Watch This Story: UFC Schedule For July 2022
It is safe to say that Brock Lesnar has achieved some top accolades in his life. Even though he did not have a long career in the UFC, his fights will definitely be remembered for a long time.
The career of Brock Lesnar in the UFC
Before being signed by the UFC, Brock Lesnar was an established name in the WWE. Along with that, Lesnar was also a successful college wrestler, which helped him transition to mixed martial arts.
Lesnar's debut in the UFC came at UFC 81. The fighter took on Frank Mir, but couldn't win as Mir submitted him at 1:30 in the first round. The South-Dakota born athlete followed up this loss with an amazing victory over Heath Herring.
Just two fights into his career, Lesnar fought Randy Couture for the heavyweight title at UFC 91. In the fight, Lesnar defended takedowns from Couture and eventually knocked him out to become the new UFC heavyweight champion. Lesnar successfully defended his title twice. Once in a grudge rematch against Mir, and next against Shane Carwin.
ADVERTISEMENT
Article continues below this ad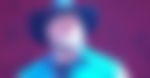 However, Lesnar's downfall in mixed martial arts started when he faced Cain Velasquez. While Lesnar landed a takedown in the first round, the fighter eventually fell victim to Velasquez's superior striking and lost his title via TKO in round 2. His next bout came against the UFC debutant Alistair Overeem. This turned out to be another unsuccessful outing as Lesnar lost via liver kick and punches.
Following the fight, Lesnar closed the curtains on his MMA career. However, he made another return to the octagon at UFC 200 when he took on Mark Hunt. Lesnar dominated this fight and secured a unanimous victory. However, the fight was later turned into a no contest. Since then, Lesnar has never competed in MMA and moved on with his career in the WWE.
ADVERTISEMENT
Article continues below this ad
What do you think of Brock Lesnar's career in MMA? Comment below and let us know your thoughts.