Ronda Rousey Revealed "Four Major Rules" at Her House Growing Up & the 4th Will Shock You: "Not Allowed to Eat…"
Published 12/29/2022, 7:45 AM EST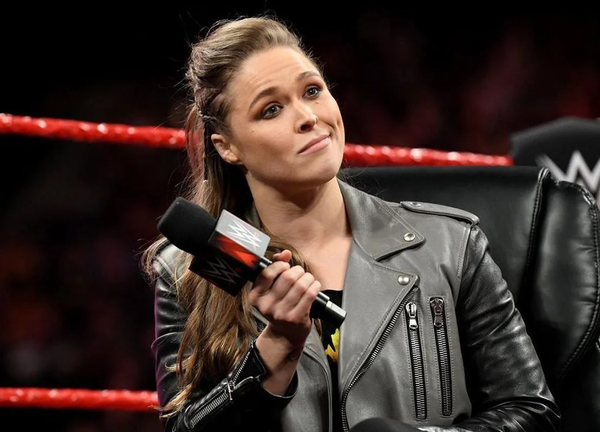 Ronda Rousey is a ferocious fighter who can intimidate any opponent in the cage. She, however, was often roughed up by her sisters while growing up. Rousey grew up with two similar-aged sisters. The little girls were feistier than a lot of neighborhood boys, according to the former UFC champion. In her memoir, My Fight/ Your Fight, 'Rowdy' revealed how they had "four major rules" while growing up. The main objective of the rules was to keep the girls from fighting. She disclosed how the rules weren't always successful in maintaining peace and the girls would engage in sibling battles that included kicks, punches, elbows, and even chokeholds.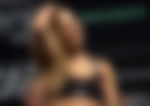 Rousey, in her memoir, recounted how they would use stuff that they could find around the house to win their childhood battles. She remembered how she and her sisters would use the 'laws of physics' to hit each other with force. She even mentioned throwing a Coke can at her sister Jennifer, which left a deep gash around her eye.
ADVERTISEMENT
Article continues below this ad
Ronda Rousey: The four rules of the house
Since the girls were roughing up each other, their mother AnnMarie De mars had instituted four standing rules. The first of them was "No taking things out of people's hands." It appears that the mother of three had figured most arguments and fights started because someone had snatched something out of someone else's hands.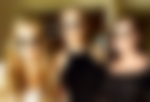 The second rule was an extension of the effort to keep the girls from fighting. It was, "You are only allowed to hit someone if that person hits you first." 
The third rule was "No being naked at the dining room table" and the fourth rule was instituted specifically for Ronda, who was a voracious eater as a child. By her own admission in her memoir, she had a large appetite and would always want super-sized lollipops at Chuck E. She also used to look for cheeses that were 4 times the size of her head. To prevent her from doing this, the fourth rule said, "You are not allowed to eat anything bigger than your head."
Rules are meant to be broken
ADVERTISEMENT
Article continues below this ad
Despite the strict rules around the house, the girls were often involved in fights that ended with their mom grounding them and assigning the girls household labor and chores. The punishments and yelling were insufficient, just as the rules were to stop the girls.
'Rowdy' Rousey recounted one of her last fights with her sister Jennifer, where Rousey had her in a headlock and decided to let go of her because she feared their mother's wrath. Jennifer, however, was angry and bashed Rousey's head several times against the bookshelf as soon as she was released. Jennifer was still within the rules as rule no.2 said, "You are only allowed to hit someone if that person hits you first."
ADVERTISEMENT
Article continues below this ad
Have you had such fights with your siblings? Did you grow up with some house rules too? Let us know.
Watch This Story: From Impressive victory to Awful Twitter Trend, Fire Ronda Rousey trends on Twitter after Smackdown Botch