After Ronda Rousey's Complaint, Michael Phelps Took His Leadership More Seriously Despite Different Approach by Serena & Venus Williams in the London Olympics
Published 11/27/2022, 12:00 PM EST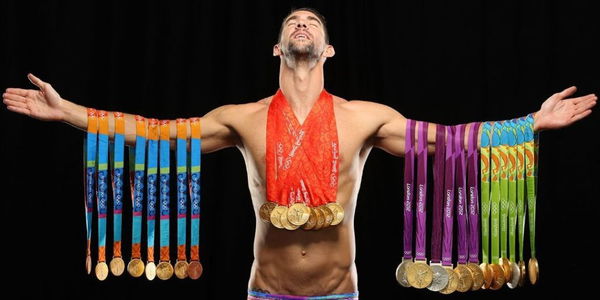 Michael Phelps is an all-time Olympics legend. The talismanic swimmer has 28 Olympic medals. 23 of them are gold. The success makes him the greatest olympian of all time. Michael Phelps, however, was an introvert and didn't like interacting much with his teammates. It was only in his last Olympics that Michael Phelps spent time with his teammates and shared his experiences with them.
ADVERTISEMENT
Article continues below this ad
This change happened only after fellow Olympian Ronda Rousey expressed how she felt Phelps snubbing interaction with other Olympians was "annoying". Other teammates had also shared experiences about his time with Michael Phelps.
ADVERTISEMENT
Article continues below this ad
In an interaction with the media, Ronda Rousey said, "Michael Phelps needed his own private section of the club to be like private for him," talking about a party that happened during the Beijing Olympics, where both Ronda Rousey and Michael Phelps were present. "All of these NBA players are a bigger deal than this guy, and they are hanging out with the rest of us." she had added.
Ronda Rousey made Phelps step up
Ronda Rousey is a two-time Olympian and a Bronze Medalist in Judo. She didn't keep her feelings to herself and talked about Michael Phelps being elusive. She was not the only one. Michael Phelps' teammate Tyler Clary had similar feelings.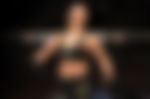 In his final Olympics in London, Phelps took out more time to relax and spend time with his teammates. He was competing in 7 events instead of the grueling 8 events he took part in Beijing. Phelps said, "We're a lot more laid-back this time around, not only myself but as a team, Just being able to sit around and just talk about our experiences and what we can look forward to having to happen when we're around the pool,"
ADVERTISEMENT
Article continues below this ad
Michael Phelps stayed at the Olympic Village, unlike the Williams
To avoid interactions and autograph requests from other Olympians, the basketball team and the tennis stars like Serena Williams and Venus Williams used to stay away from the Olympic Village. Swimmer Brendan Hansen, however, credited his extraordinary teammate for staying at the games village.
ADVERTISEMENT
Article continues below this ad
Watch This Story: Ronda Rousey Best Finishes 
Michael Phelps never got formal schooling, so he didn't know about the team's first philosophy. He was content with being himself and focusing on his goals. He was also very tightly managed by his team and kept moving in crowded places. All this said and done. The Maestro will remain a legend for Olympians all around the world. If Ronda Rousey made him a better leader and it was an advantage for the USA swimming team. Did you know about this aspect of Michael Phelps' career?
Edited By: Vineet Nandwana