"Those Guys Get Busted Up More Than Anybody" – Diehard UFC Fan Joe Rogan Says Pro-Wrestlers Get Hurt More Than Any Other Sport
Published 01/17/2023, 3:00 PM EST
By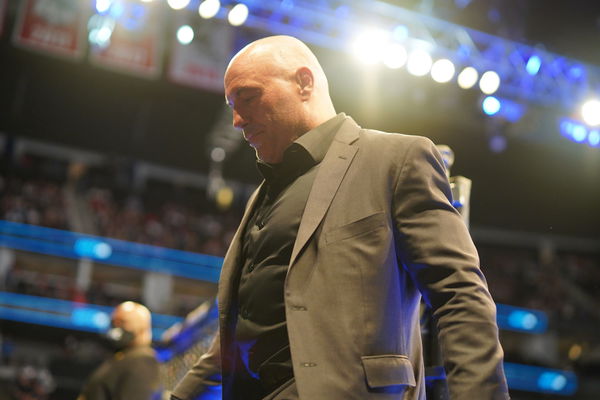 The debate between MMA and wrestling fans has been going on for ages. The debate is based on which of the two sports get hurt more. Although, because of the highly debatable nature of the argument, no clear winners have been declared yet, people have added up their opinions and often picked sides throughout history. Joe Rogan made sure to pick his side as well. In episode 1926 of 'The Joe Rogan Experience', the UFC commentator hopped on to the age-old argument.
While sitting with his guests and watching several pro-wrestling videos, Rogan saw it as a fit chance to pick a side in the hot debate without being judged. Interestingly, the 55-year-old did not pick the obvious side.
ADVERTISEMENT
Article continues below this ad
In a shocking moment, Rogan actually sided with the pro wrestlers. The MMA commentator actually empathized with the wrestlers. He mentioned how their bodies are actually very messed up. The commentator also mentioned how he is very impressed by this one wrestler, Diamond Dallas Page. He is famous for rehabilitating other wrestlers who need to recover from the hazards of wrestling. In this respect as well, we can see a clear comparison between MMA and wrestling.
Does Joe Rogan love wrestling more than MMA?
The popular podcaster along with his guests was watching videos of pro wrestling. One of the two guests pointed out how somebody played well with a move that was visibly scripted. Although pro wrestling is generally a sports entertainment and is usually scripted; however, the hits that the wrestlers' bodies receive are real. The scripted nature only decides who will win the fight.
WWE and UFC are the only combat sports entities on the planet that can generate this kind of gate without announcing a single fight/match. This is the dream of every promoter/promotion but they are the only two who have made it a reality. Supremely impressive. https://t.co/xItOm4tYRS

— Ariel Helwani (@arielhelwani) January 9, 2023
The moves inside the ring are mostly impromptu and so is the damage. "Those guys get busted up more than anybody. When I've had those pro wrestlers in here, like Diamond Dallas Page. His body had been through f**ing hell," said Joe Rogan.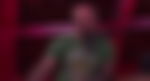 ADVERTISEMENT
Article continues below this ad
Rogan also mentioned how he was so impressed with the flexibility of the Dallas Page. The pro wrestler was once a guest in one of the famous podcasters' episodes. Back then, he also showed how "he can stand up, grab his foot and do a split." The fact that the wrestler is in his 60s, makes it even more "insane". Does all of this lead up to the 55-year-old making up his mind about which sport is better?
What makes Rogan pick his side?
Joe Rogan probably believes that both sports have their own unique set of risks. However, Rogan does empathize with the way wrestlers use their bodies to fall anywhere on the floor for entertainment. In this respect, MMA fighters can be considered a bit privileged since they do not have to get hurt following a script.
ADVERTISEMENT
Article continues below this ad
Watch this story:- Joe Rogan reveals the real reason behind Conor McGregors Demise
Do you have a side to pick? Is it MMA or wrestling?
Edited By: Vineet Nandwana