Years Ago, Ronda Rousey Used Her Late Father's Social Security Benefits to Get Away From Her Mother
Published 01/27/2023, 4:00 PM EST

Follow Us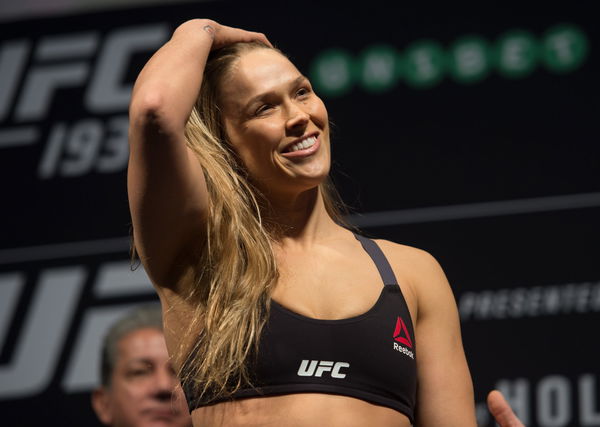 Being a champion involves lots of self-control and discipline. For young athletes, it becomes difficult to train without distractions. They have to cut off from the regular lives that their friends or peers may be living and sometimes it may create resentment and rebellions among young athletes. As a teenager and young adult female UFC and WWE fighting legend, Ronda Rousey went through a similar phase in her life when she decided to run away from her mother's house. Ronda Rousey was upset because her mother schooled her after her coach, Big Jim, caught her with a boy.
Following the incident, Big Jim, who cared a lot about Rousey, had thrown her out of the team. Rousey was naturally unhappy about it. As a child, Ronda Rousey had some speech-related issues. It made communication difficult for her and she felt unheard. When her coach and her mother warned her against distractions, she felt nobody was listening to her and that she should be taking her own decisions.
Ronda Rousey and her "Great" escape
ADVERTISEMENT
Article continues below this ad
An angry mom is someone no teenager wants to deal with. Ronda Rousey's mother was upset about her not focusing solely on Judo. On a ride back home, she schooled her on how she was having things easily in her life. She warned Rousey that she should finish her degree and get a job as she had turned eighteen and needed to get a job.
Spurred by this conversation, 'Rowdy' stitched an escape plan. She described the plan in her memoir, My fight/your fight. Rousey remembered, "I began to plan my "great" escape. Because my dad had died, I was receiving Social Security benefits. The benefits would continue until I turned eighteen or graduated high school, whichever came second. Technically, because I was taking correspondence classes, I was still enrolled in high school."
Explaining her plan, 'The Arm Collector' continued, "I had just turned eighteen two weeks earlier, so now the checks were coming in my name. I went to the bank, opened my own account, and had the checks directly deposited."
While sorting the financials was an important step, it was not enough.
Rousey makes the Run
ADVERTISEMENT
Article continues below this ad
Once the money part was solved, Rousey bought tickets to upstate New York. Although her mother's anger subsided soon. 'Rowdy' ran away in the wee hours of the morning one day. She took a cab to the airport and flew. Despite the successful run, she didn't feel the kind of liberation she had thought she would feel.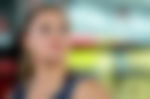 Describing the run, she wrote, "As the cabbie drove toward the airport, I waited for the relief to set in, for the feeling of liberation that I was so certain would accompany my escape. I didn't feel triumphant. I felt like a coward. I had run away. I may have won the match, but I had been competing for points, not fighting with honor."
ADVERTISEMENT
Article continues below this ad
It was probably this conscience that kept showing her the right direction through her career and made her the star she is today.
Watch This Story: From Impressive Victory to awful Twitter Trend Fire Ronda Rousey Trends on Twitter after SmackDown Botch
Edited By: Vineet Nandwana