"You Want to Be a F*cking Man?": Angry Ronda Rousey Got in the Face of Rival Miesha Tate's Coach on Tuf (Video)
Published 01/29/2023, 1:45 PM EST

Follow Us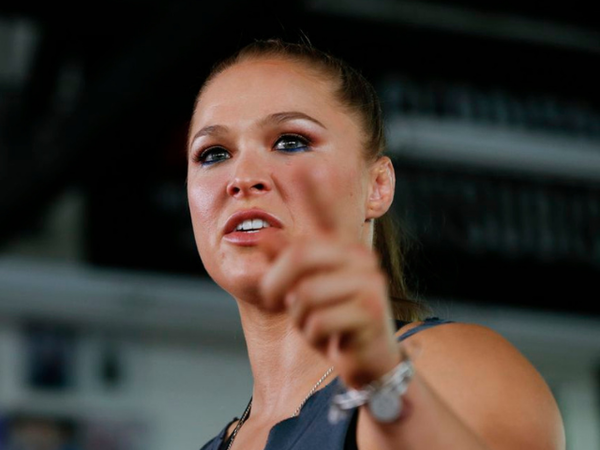 Ronda Rousey has a fiery temperament. Her performances in the cage and on the mat have shown how much fire she carries in her belly. 'Rowdy' once went face to face against opposition coach Dennis Hallman in The Ultimate Fighter. In 2013, Miesha Tate and Ronda Rousey were both coaches on the popular MMA show. Things got heated up early and led to scenes where coaches from both teams got into an argument. Miesha Tate blamed 'Rowdy' for the situation and said she was throwing tantrums after her fighter lost, but Rousey had a different take on it.
A heated argument took place between Dennis Hallman and Edmund Tarverdyan. Rousey broke up the fight and told Tarverdyan that Hallman was just throwing a gig to try to get them kicked out. She then went up to Dennis Hallman and gave her a piece of her mind.
ADVERTISEMENT
Article continues below this ad
When Ronda Rousey clashed with the opposition coach
Rousey was not at all happy with how things were. She went up to Hallman and stood against him. She looked angry and said, "Do it at the right place, do it when it won't work to your professional advantage. You want to be a f****** man? Do it at the right time. Be a tough guy at the right time." While teammates tried to diffuse the situation, opposition coach Miesha Tate was seen smirking from a distance.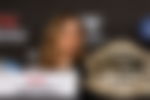 Talking to the show cameras about the incident, Ronda Rousey said, "our team we're not just talk. You disrespect us. We're going to find a way to let you know that's a bad idea. I'm the only one that's gonna be able to fight officially against Meisha,"
As the show progressed, Miesha Tate's team emerged victorious.
ADVERTISEMENT
Article continues below this ad
Dana White calmed Rousey
The bad blood between the team coaches brought UFC president Dana White into the scene. White played the peacemaker and was seen explaining to Rousey how it was not doing good for anyone. Ronda Rousey, however, looked very angry. She could also be seen flipping a finger at Miesha Tate. Rousey was of the opinion that Tate's team started the feud. She made it clear that her team might not have started the beef, but they were ready to end it.
Do you think Rousey did the right thing? Would you like to see Ronda Rousey coaching again?
ADVERTISEMENT
Article continues below this ad
Watch This Story: From Impressive Victory to awful Twitter Trend fire Ronda Rousey Trends on Twitter after SmackDown Botch
Edited By: Vineet Nandwana