Israel Adesanya's Tribute to the Late Kobe Bryant Right After His Untimely Demise: "I Never Watched Basketball, Just Followed Greatness"
Published 05/28/2022, 10:07 AM EDT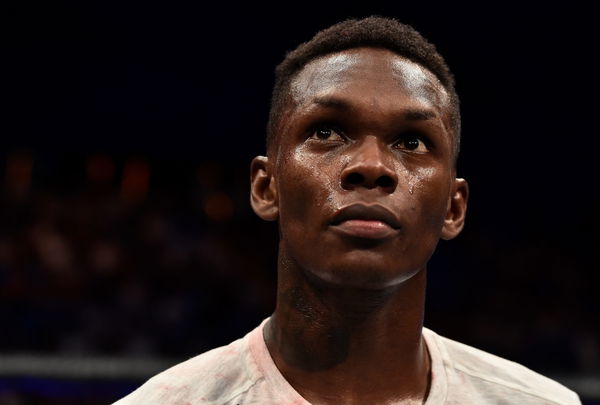 Israel Adesanya is a big believer in visualizing things before making them real. The UFC middleweight champion saw himself holding his title even before he signed with the promotion. What makes him such a raw talent? The Champion believes—it's the path paved by other legends, whether it be in MMA or other sports. One such example is NBA legend, Kobe Bryant.
ADVERTISEMENT
Article continues below this ad
Adesanya is a big fan of Bryant. Interestingly, he was also called 'Nigerian Mamba' in his childhood. Thus, it helped Adesanya in building an instant bond with the NBA legend.
ADVERTISEMENT
Article continues below this ad
The Kiwi kickboxer, Adesanya, acknowledged, "I never watched basketball, just followed greatness. But [the] twist was, [I am an] avid, #1 Kobe fan to death… Like I said, I don't follow basketball, man, I just follow greatness and just watching the way he played the game; watching the way he conducted himself; watching the way people spoke about him."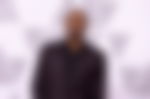 Kobe Bryant is undoubtedly one of the greatest sporting talents ever. What impressed Adesanya about Bryant was his unreal work ethic, both inside and outside the court. His humble nature outside the court and ferocious attitude and winning mentality inside the court made sure Adesanya was a fan for life.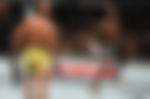 Following the greatness, and visualizing the victory, are some aspects of the mental side 'The Last Stylebender' loves to embrace. And his gym has a role to play in all of this.
Israel Adesanya visualized his UFC career
The City Kickboxing gym, where Adesanya trains, is revolutionizing the sport of MMA. 'The Last Stylebender' is a prime example of it. With all the techniques, breakdowns, and introduction to feints and leg kicks, the gym feels on another level when it comes to MMA.
With the backing of such a strong mindset, Adesanya has talked about how he went from nosebleeds to defeating Robert Whittaker in front of the Aussie fans. The middleweight champion even came to his first undisputed title bout with a blistering walkout.
ADVERTISEMENT
Article continues below this ad
At UFC 193, Ronda Rousey and Holly Holm headlined a stadium show in Australia, and Adesanya was taking it all in. The Nigerian-born knew he had what it takes to fill an arena. And when Whittaker and Adesanya met at UFC 243 he set a new record-breaking UFC 193's all-time attendance record for UFC.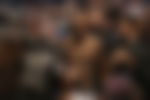 Thus, Adesanya achieved things he had anticipated. It happened courtesy of his sheer will and charismatic personality that lead him to the second-highest-paid fighter in UFC, alongside all the success. And Kobe definitely played his part in motivating 'The Last Stylebender.'
ADVERTISEMENT
Article continues below this ad
WATCH THIS STORY – 5 Potential Opponents For Michael Chandler After A Devastating Knockout Win Over Tony Ferguson
What do you think of Israel Adesanya's Kobe Bryant confession?