UFC Rebel Francis Ngannou Endorses LeBron James' $21 Million Netflix Project
Published 06/28/2022, 9:00 AM EDT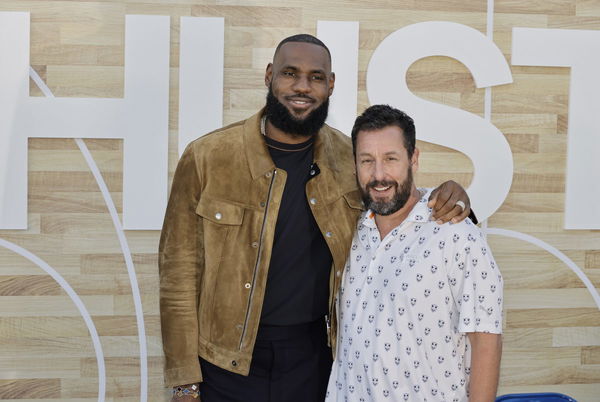 Francis Ngannou is one scary man. The UFC heavyweight champion has created an aura of fear inside the Octagon. However, outside of it, he's one of the nicest personalities. 'The Predator' recently praised Producer LeBron James. The UFC heavyweight champion, who is in a recovery phase after going through knee surgery, has a movie to recommend to his followers.
ADVERTISEMENT
Article continues below this ad
'The Predator' made the first title defense of his heavyweight crown at UFC 270, which was also the last bout on his UFC contract. Subsequently, after visiting his hometown of Cameroon, he returned to get his knee repaired. After the bout, he revealed he was not 100% while facing a threat like Ciryl Gane (Interim heavyweight champion at UFC 270 before losing to Ngannou).
ADVERTISEMENT
Article continues below this ad
Since he's out for an extended period, 'The Predator' has some time on his hand to spend. Also, his recent tweet to NBA star, LeBron James, and Hollywood star, Adam Sandler, suggests he spent a few of those hours watching the SpringHill production movie, Hustle.
The 35-year-old tweeted about the movie and wrote, "Looking for a movie to watch? Go on Netflix and watch #Hustle movie from @AdamSandler and KingJames production. They nailed it."
The Netflix ($21 million budget) movie stars Adam Sandler in the lead role. It is based on the journey of an ex-NBA player who grooms a raw talent to fulfill his NBA dreams. Since Ngannou, who had a tough road to achieve his UFC dreams, backed the movie, it could be worth watching for the MMA fans.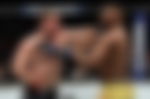 Meanwhile, the UFC heavyweight champion of the world, Francis Ngannou, wants to box against British heavyweight boxer, Tyson Fury. However, he still has a few months left before his UFC contract is fully expired. Right now, the Cameroonian fighter has a negotiation period left with the promotion.
LeBron James pulled some strings
ADVERTISEMENT
Article continues below this ad
The core of the movie is around basketball/NBA. Thus, to make it realistic, it required the essence of the NBA. However, one of the biggest sports leagues in the world is difficult to get access to. But with sport's biggest icon being the producer of the movie, they easily achieved many unusual scenarios.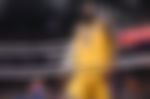 "The NBA was at our fingertips because those guys were involved. They would get footage, other players, and just the LeBron name is going to make it feel like alright, this is going to be a legit movie," the lead actor said in an interview.
ADVERTISEMENT
Article continues below this ad
WATCH THIS STORY – Jacob Co Rolex And Other Expensive Watches Owned By Conor McGregor
What do you make of Francis Ngannou's recommendation? Have you watched Hustle yet? Let us know in the comments below.