5 Insane Achievements Khabib Nurmagomedov Has Recorded in The UFC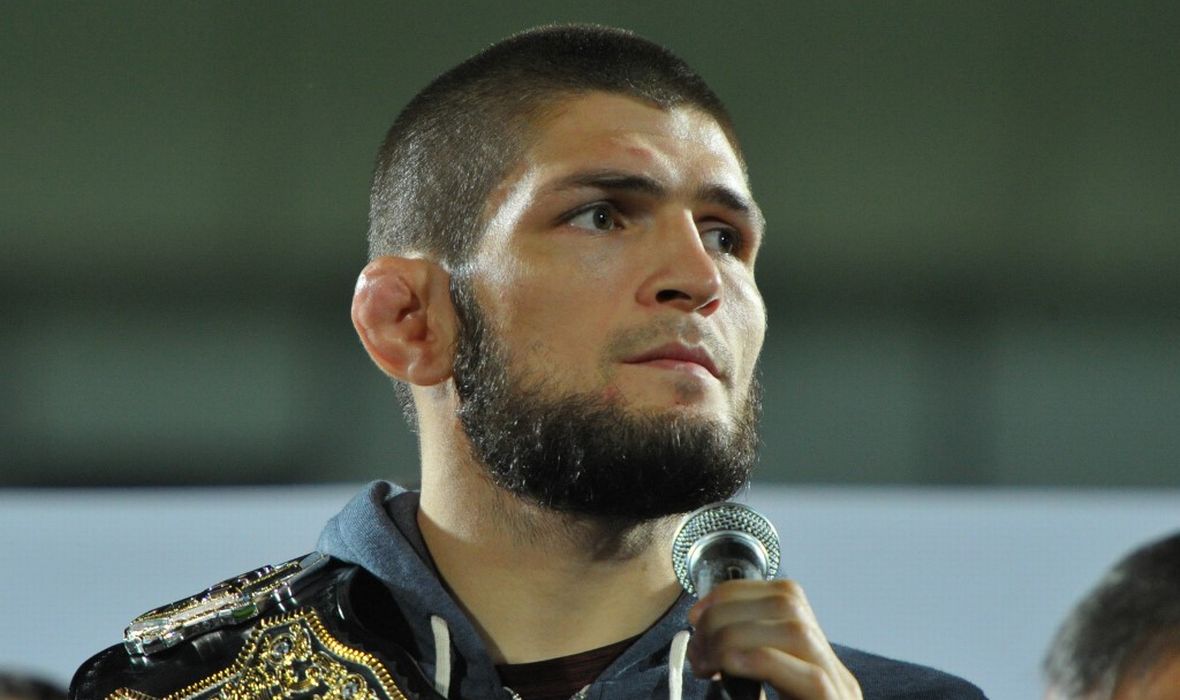 Khabib Nurmagomedov has cemented his name among the MMA legends. The "eagle" is one of the few undefeated stars in the UFC and is currently 12-0 in the promotion.
Plenty of superstars have come and gone, however, Khabib has stood tall against all his opponents. He started his pro-career in CSFU: champions league, where he recorded his first career win over Vusal Bayramov.
Since then he has gone on too register 28 career wins and no losses and has broken several records in the process.
READ  :"It Makes A Lot Of Sense For Him To Come Back"- Dana White Opens Up On Conor McGregor
Here's a list of some of the records and milestones Khabib Nurmagomedov has achieved in his career
1.Most takedowns in a single fight
Khabib Nurmagomedov set the record for most takedowns in a single fight when he faced Abel Trujillo back in 2013. The eagle took down his opponent a record 21 times during the fight.
Nurmagomedov is known for his excellent ground game and wrestling skills and rag-dolled Trujillo during the fight.
2.Highest UFC gate of all time.
Undoubtedly the most famous MMA fight of all time, Khabib Nurmagomedov and Conor McGregor broke several records on October 6th, 2018.
The bout was filled with hatred from the get-go. Both fighters had exchanged several words from the start and with the bus incident, this bout was sure to generate plenty of hype.
The fight generated $17.2 million and had an attendance of 20,034 fans which is the highest ever in the state of Nevada.
The bout also had the most MMA PPV buys at 2.4 million.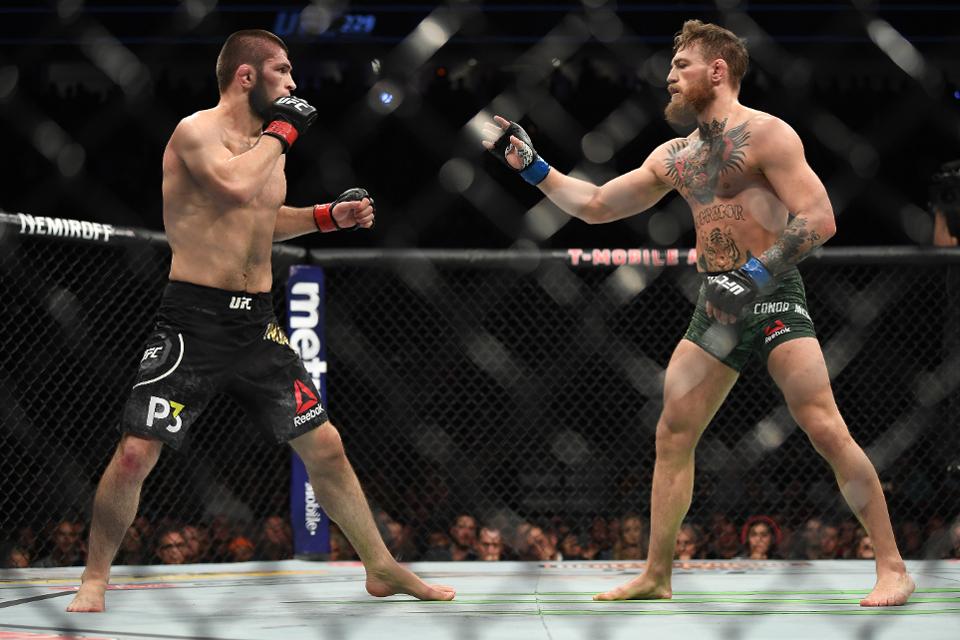 3.Undefeated record
Khabib is part of an elite group of fighters who can boast about their perfect record. Also, He's one of the few champions who has a perfect record.
The only other undefeated champion currently in the UFC is Israel Adesanya.
4. Salary
Khabib Nurmagomedov is one of the highest draws in the sports currently and has amassed a fortune in the 12 fights he's had in the promotion.
He is one of the highest earners in the promotion and has received over $8.6 million fighting for the promotion. Also, Khabib earned one of the highest guaranteed fight purses of all time of $2 million when he faced the notorious one.
5. All time ranking
Khabib is currently ranked no.2 in UFC'S all  time rankings. Jon Jones occupies the first spot. However, If Nurmagomedov has multiple titl defenses he can soon occupy the No.1 spot.
Khabib is set to defend his belt for the 3rd time against Justin Gaethje. Nurmagomedov has the chance to tighten his grasp on the lightweight division if he secures a win against the "Highlight".
What are your thoughts on Khabib's achievements and records? Let us know in the comments below!.
ALSO READ : "Tinatanggap Ko"- Conor McGregor Drops Massive Boxing Match Hint
Continue the conversation on the app, join other MMA fans on MMA Fans App