"Against Adesanya It's Personal" – Paulo Costa Thinks Israel Adesanya Is Avoiding Him
Published 03/09/2020, 5:42 PM EDT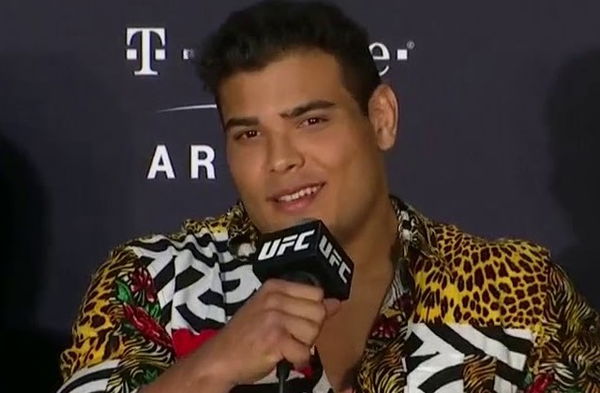 ---
---
The UFC middleweight division has been the hub for a lot of action ever since Israel Adesanya became the champion. He has made it clear that he wishes to stay busy in the ring, just as Demetrious Johnson, George St. Pierre and Anderson Silva. However, his most likely next opponent, Paulo Costa, thinks otherwise.
ADVERTISEMENT
Article continues below this ad
Costa was present at UFC 248 where Adesanya successfully defended his belt against Yoel Romero. The original plan, however, was for Adesanya to defend the belt against Paulo Costa. Unfortunately, a bicep injury had pushed the Brazilian to the sidelines. Now that Adesanya has given Romero his due shot at the belt, Costa seems to be the next  logical opponent.
Further, Adesanya suffered little to no damage in his first title defense, implying is that he can fight "Borrachinha" much earlier than expected. However, Costa believes that it will not happen anytime soon, as before UFC 248, he laid the blame on Adesanya for avoiding him just as he had steered clear of Jon Jones.
ADVERTISEMENT
Article continues below this ad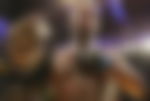 Paulo Costa doesn't think Israel Adesanya is respectable
ADVERTISEMENT
Article continues below this ad
"He's not a (respectable) guy. The only problem (fighting) Adesanya is he's afraid," Costa said this past Saturday. "I need to remember, he asked Jon Jones to fight against him. Jon Jones said, 'Yes, let's do it.' Dana White agreed. And Adesanya said, 'I need two years to train.' So be careful, because he's afraid. If he gets the win (against Romero), he can avoid this fight against me."
Costa and Adesanya were linked with each other even before the latter became the middleweight champ. For Costa, fighting the New Zealander is a personal business. "It's not just to fight for the belt or the money or something like this. No, it's personal", he said.
Costa's allegations seemed a bit baseless, looking more like an attempt to capture some attention. Adesanya has been one of the most active fighters since he has arrived in the UFC. He is the fastest fighter to accumulate a record of 8-0 in the tournament, edging out Anderson Silva. He primarily fought Romero because the rightful No. 1 contender, Costa himself, was out due to an injury.
ADVERTISEMENT
Article continues below this ad
While speaking on The Ariel Helwani Show earlier today, Adesanya has made it clear that he wants to fight Costa next. According to him, knocking out the Brazilian is the best way to move ahead.