Khabib Nurmagomedov has received a ton of backlash for pulling out of UFC 249. Former lightweight champion Conor McGregor branded Khabib as a "chicken" who withdrew from a fight. Responding to his comments, Ali Abdelaziz—the manager of Khabib—went on a verbal rant.
Nobody else wanted to fight Tony Ferguson more than Khabib. However, because of the travel restrictions in Russia brought about by the pandemic, he decided to stay home.
Khabib's most hated rival – Conor McGregor wasted no time in belittling the lightweight kingpin.
The fact of this matter is, both Tony and Khabib where engaged in a game of chicken here towards the fight bell. With Khabib chickening out first. Making it 3-2 in pullouts in Tony's favour. Khab scurried out of the U.S to home, and amid the crisis. Very high risk.
Congrats Tony.

— Conor McGregor (@TheNotoriousMMA) April 2, 2020
Ironically, Conor was the propounder of a full lockdown in Ireland. He released numerous videos urging people to stay at home. Conor even donated €1M to Ireland's Hospitals to battle the coronavirus.
Ali Abdelaziz calls out Conor McGregor for his hypocrisy
Abdelaziz is a controversial figure in the MMA world. In an interview with TMZ, he called Conor out for his hypocrisy.
He said, "It's crazy! This guy has been telling people to 'stay home, don't come outside', he's donating, spending millions of dollars. But now we know that this shit is all fake. None of this shit is real. Because you are telling everybody to stay home. Now, Khabib, the government of Russia said he can't travel. But, you gotta call him a chicken?"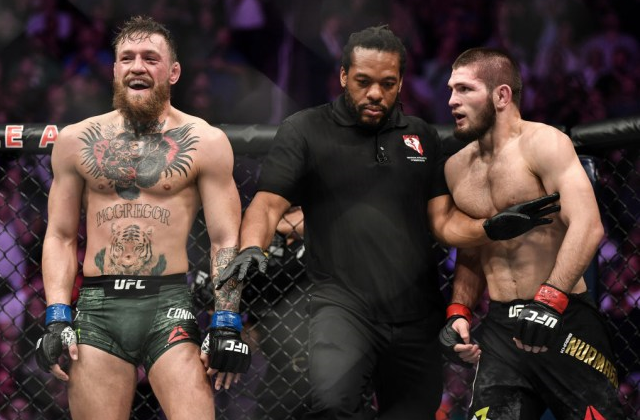 Furthermore, Abdelaziz said that Conor is not worthy to be in the conversation for a title match. Like Khabib, he called the Irishman a "Jealous Prostitute."
"He does not matter. He is not #1, he's not #2, he's #3. It's Khabib, Justin, Tony…. He's not even in the conversation right now. He's like a jealous prostitute who's got too old to make money."
Moreover, he accused Conor of not wanting to fight the #1 contender, Tony Ferguson. Abdelaziz believes that the top lightweights will easily defeat the 'Notorious,' if they were to compete.
"His time is done. People like to watch their antics. As a fighter, his fight is done…All three guys (Justin, Tony, Khabib) will beat him up."
What do you make of Ali Abdelaziz's comments on Conor McGregor? Do you agree with his views?
Continue the conversation on Telegram, join other MMA fans on MMA Fans Group