Ben Askren Looks Back at His Loss to Demian Maia :-"He is the Best Grappler In MMA Ever"
Published 10/26/2019, 7:19 PM EDT
By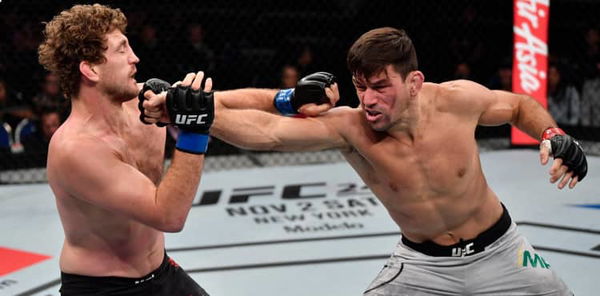 Ben Askren suffered the second loss of his MMA career in the hands of Demian Maia at UFC Singapore. Fans were expecting a grappling fest in this fight and they did get it for a brief amount of time. Ben Askren was getting the takedowns, but Demian Maia was reversing the positions effortlessly. It was a great back and forth on the ground. However, Askren was submitted in a rear-naked choke by Maia in the 3rd round.
Looking back at the fight, Ben Askren said:
"Kind of as we planned. There were a couple of positions that I would have liked to get to Mui Thai clinch more often. But I was landing the punches I wanted to land, I was landing uppercut really well, and I was getting takedowns, 4-5 takedowns I believe."
ADVERTISEMENT
Article continues below this ad
In the first two rounds, Ben Askren and Demian Maia traded strikes for a meaningful period. Although Maia was getting the better of Askren in striking as he as landing more significant strikes, Askren was not falling behind Maia by miles either. Combined with his takedowns, Askren made the first two rounds look very close.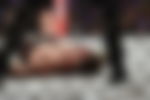 However, in the third round, Ben Askren got another takedown and Maia reversed it beautifully and got on the top of Askren. Then Askren went for a reversal but found him trapped in a body triangle by Maia and that was the beginning of the end. Lamenting the bad decision to go for the reversal, Askren said:
"Then I made a bad decision. I remember thinking I won the first two rounds, you know who knows what the judges said they are crazy. When I got the reversal at the third round, I looked at the clock and there was over a minute left and I thought I had to get reversal to win this round. We had obviously trained so much back in camp with really good Jiu-Jitsu guys. I get overconfidence and I Guess that's the reason he is the best grappler in the division, possibly in MMA ever. I was fairly confident when I went for that, I was going to get the reversal, I did not, I failed and obviously the outcome."
With this loss, Ben Askren has 2 losses and 1 controversial win in UFC. Although there are a few fights for Askren in the division, he needs to decide whether he wants to continue along this path. He was away from the sports for a long time before making his debut in UFC, and we can all agree that his best days are behind him.