Ben Askren Reveals How Tony Ferguson Can Beat Khabib Nurmagomedov
Published 03/19/2020, 4:20 PM EDT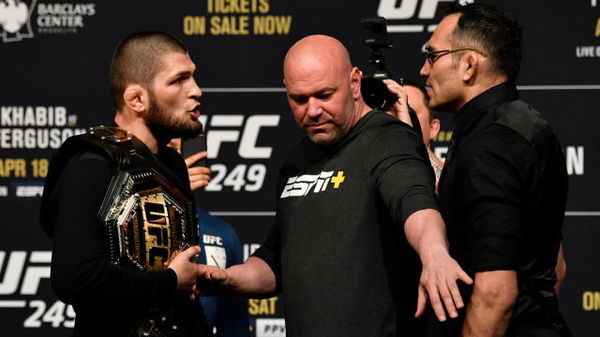 ---
---
Khabib Nurmagomedov has been a dominating force inside the UFC. The "Eagle" has amassed an impressive record of 28-0. So far, nobody has matched up to his skills. His pressure heavy wrestling approach eventually breaks his opponents' spirit.
ADVERTISEMENT
Article continues below this ad
Every time an opponent stepped up to fight Khabib, he suffered a humiliating loss. All the Russian's opponents are taken down and dominated on the ground. However, his next competitor, Tony Ferguson might be the one to end his winning streak. Former UFC welterweight, Ben Askren explained why.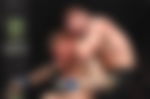 ADVERTISEMENT
Article continues below this ad
Ben Askren discusses a key point to beat Khabib Nurmagomedov
Although there's no certainty that the fight between Khabib Nurmagomedov and Tony Ferguson will take place next month, retired mixed martial artist Ben Askren discusses a key point to defeat the unstoppable Khabib Nurmagomedov.Speaking to the Submission Radio Podcast, Askren said:
"It's two guys who are really good at what they do. And if you were to design a person to beat the other person, that's what you would design them to do."
While Khabib likes to take his opponents to the ground, Tony is not shy to fight off his back. Tony thrives off his back, cutting his opponents with sharp elbows and even tapping them out with slick submissions.
Askren, who is a great wrestler himself, believes that the match-up between the two will be fascinating to watch. He then revealed Tony's key to victory.
"Tony will not stay put at the bottom. Tony can take a lot of damage which you know, which Khabib will dish out. He will not get tired and you know. Tony is a high volume striker, he's not a power puncher which I don't think is the right mix to beat Khabib."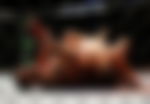 ADVERTISEMENT
Article continues below this ad
"I think you have to fight him hard, stuff a few takedowns and volume strike him. That's how you're gonna beat him. And that's what Tony does."
It's a "hit or miss" when a power puncher fights Khabib. If the opponent misses, he has a lot to pay for. On the other hand, a volume striker will constantly throw punches without throwing their full force into the punch. Hence, it will allow them to see any takedowns coming their way.
Realistically speaking, Tony Ferguson is a volume puncher with heavy hands. If you look at his past opponents, they are not the same by the time the end of round two. Tony's power is underrated.
ADVERTISEMENT
Article continues below this ad
Opportunities will be open for both men, but the athlete who implements their game plan first will win.