"Boxing Is Gonna Be Tough" – Khabib Nurmagomedov
Published 03/11/2020, 4:56 PM EDT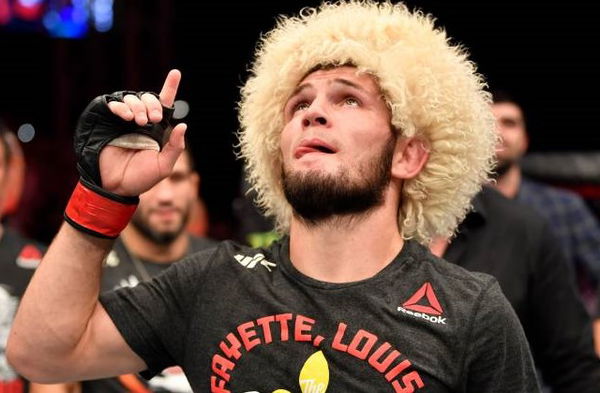 ---
---
Floyd Mayweather may have retired, but he knows how to keep his name relevant. Just a while back he quoted an exorbitantly large amount of money to fight either Khabib or Conor. While Conor may accept to run it back with Floyd on his terms, that is not the case with Khabib Nurmagomedov. 
ADVERTISEMENT
Article continues below this ad
Khabib is very realistic when it comes to paychecks. He responded to Mayweather by saying that the amount he quoted for the fight is preposterous. "It's too much money. Who ( is ) gonna pay him? Mayweather Promotions? I don't think they have that kind of money", Khabib said in an interview with a smirk on his face.
ADVERTISEMENT
Article continues below this ad
While Khabib seems right on his part, Mayweather is known for pushing financial boundaries that revolve around 'the sweet science'. He made $300 million the first time he fought Conor. Given his age and the status that Khabib has been promoted to after defeating McGregor, expecting $600 million might not be that far fetched. In the words of Floyd himself, "If it makes money, it makes sense".
Khabib Nurmagomedov says his father doesn't support him in boxing
Khabib is not expecting a conventional boxing match with Floyd. He understands that surviving in the ring with arguably the best defensive boxer of all time is not an easy task. Instead, he wants a crossover fight between MMA and boxing with a special set of rules.
"Boxing is gonna be tough", said Khabib. "If we make rules like eleven rounds of boxing and then five rounds of MMA, even inside the ring, then maybe I'm gonna sign this. Right now if you talk about boxing even my father doesn't support me", Khabib said jokingly.
Conor fought Floyd in 2017 under the traditional boxing rules. Although the former came up short, his real victory was the fight itself. McGregor made everyone believe that a man with zero professional boxing experience can go toe-to-toe with one of the greatest boxers of all time.
ADVERTISEMENT
Article continues below this ad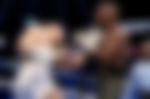 But Khabib is not McGregor. And hence, he doesn't believe in engaging in any of his tactics either. He was very realistic when he discussed his chance against Floyd.
"It's very hard to compete with him in a boxing ring under boxing rules. That is if we talk real. But if we talk trash, I'm gonna smash this guy", said Khabib.
ADVERTISEMENT
Article continues below this ad
Do you think Khabib can ever convince Floyd Mayweather to a crossover between MMA and boxing?