BREAKING: Khabib Nurmagomedov vs Justin Gaethje Set To Scrap At UFC 253
Published 06/09/2020, 10:42 PM EDT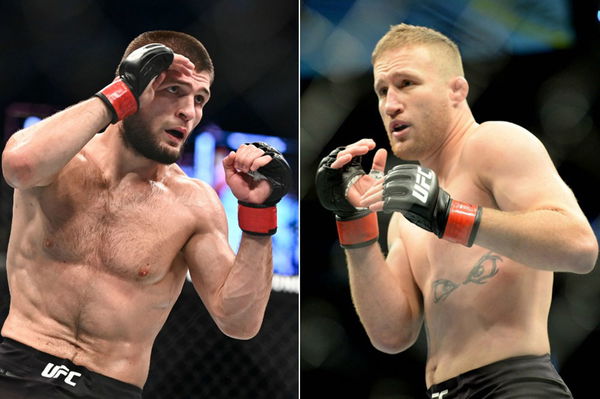 UFC lightweight champion Khabib Nurmagomedov is reportedly set to take on Justin Gaethje at UFC 253. The champion will defend his belt on a yet-undetermined fight card for September 19. The announcement comes in the middle of a flurry of exciting new fights being booked in the coming months.
The UFC has confirmed several major title fights over the last 24 hours that are sure to excite fight fans worldwide. The fights will bring clarity to some of the most talent stacked divisions in the promotion.
The UFC lightweight division has become the Mecca of elite fighters in the organization's history.
ADVERTISEMENT
Article continues below this ad
Khabib Nurmagomedov and Justin Gaethje: Where they stand.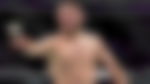 Khabib Nurmagomedov (28-0) puts his undefeated status on the line against interim champion Justin Gaethje. He last competed in September 2019, recording yet another dominant finish over top competition.' The Eagle', known for his relentless ground game, has been incorporating a high level of striking in his recent fights.
'The highlight ' is coming off arguably the most impressive victory of his career. Gaethje replaced Khabib at UFC 249 and dethroned Tony Ferguson as the number one contender.
ADVERTISEMENT
Article continues below this ad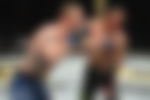 Gaethje snapped Tony's 12-fight win streak in a striking clinic. MMA pundits called the bout to be a 'Fight of the Year' candidate, and it's not hard to see why. Justin Gaethje, who was once a brawler, has had a drastic change in his overall approach.
The Division one wrestler has begun to show restraint coupled with the takedown threat. In light of his newly developed skill-set, Gaethje has gone from exciting fighter to top contender.
ADVERTISEMENT
Article continues below this ad
Although, defeating 'The Eagle' will be a laborious task. Khabib Nurmagomedov has shown nothing but pure dominance in every fight and will look to continue that trend.
It remains to be seen where the fight will take place. 'Fight Island' is a viable location, now that the company has confirmed its existence. Considering that Khabib will probably face travel-related issues being Russia, the Island is a front runner.