BREAKING: Stipe Miocic vs Daniel Cormier Trilogy Is On!
After much anticipation, Stipe Miocic and Daniel Cormier will finally face off for the UFC heavyweight championship of the world. Miocic dropped a brief statement on Twitter which served as confirmation of the hugely anticipated bout.
The time has come. Who's ready!?#SM #AndStil pic.twitter.com/vF8TftZOpq

— Stipe Miocic (@stipemiocic) June 7, 2020
The rubber match between Stipe Miocic and Daniel Cormier has been in talks since early this year. However, due to various reasons, this fight never materialized. Miocic was initially coming off surgery to his hand and had brushed aside an immediate return to the cage. The fight was further delayed due to Stipe's involvement as a first responder during the CO-VID 19 pandemic.
The heavyweight Division has been log-jammed due to the absence of its reigning champion Miocic. Several contenders have emerged during his hiatus and are hungry for a crack at the championship. None more so that 'The Predator' Francis Ngannou.
Daniel Cormier vs Stipe Miocic-3 is touted to be a very compelling match-up, as both fighter have finished the other.
Stipe Miocic vs Daniel Cormier: A Look Back
The first fight saw Cormier captured the Heavyweight crown with a thunderous KO over Miocic in the first round. Team AKA's captain became the 2nd simultaneous divisional champion in the promotion with his emphatic victory.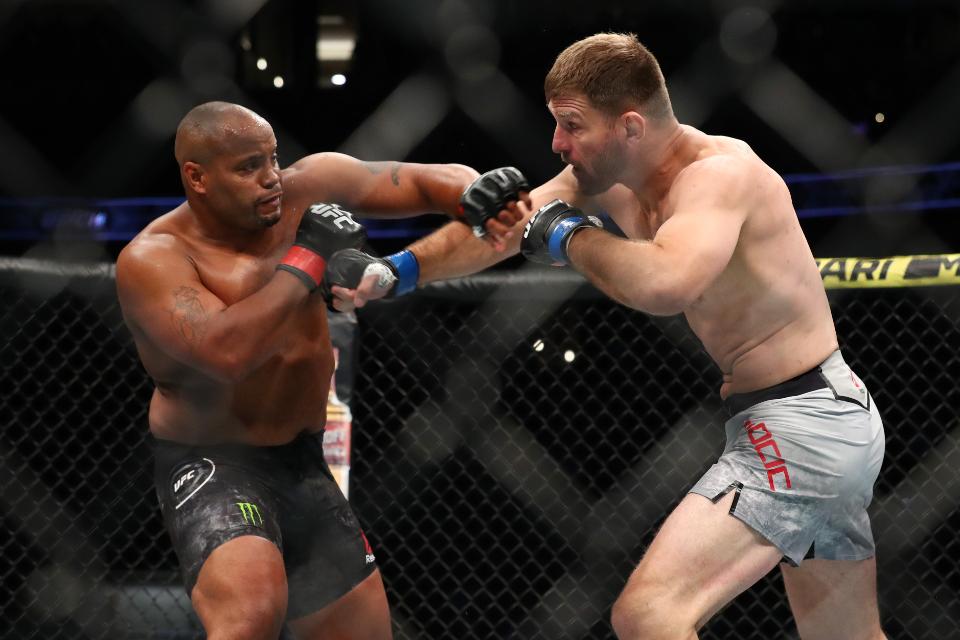 Although the 2nd fight was going Cormier's way for the majority of the fight, Stipe managed to successfully make a comeback. After over 10 unanswered body shots, DC crumbled in the 4th round of the rematch.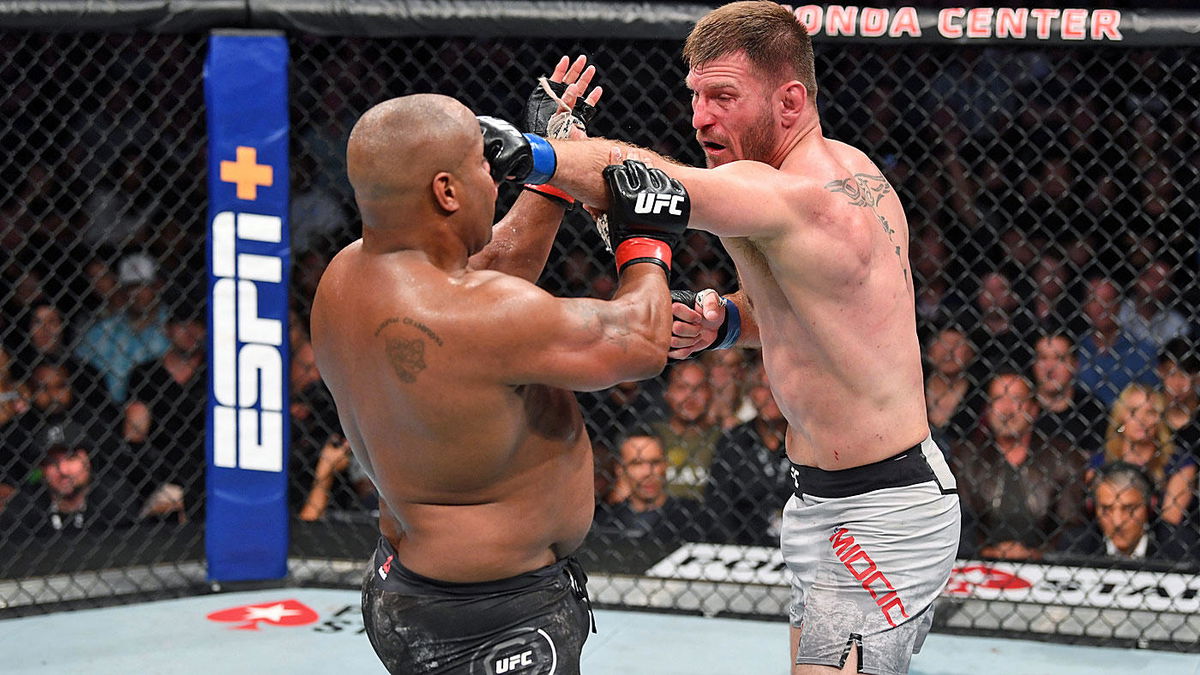 The stakes are extremely high in this rubber match for the Heavyweight strap. Both fighters have made their claim for the best heavyweight fighter of all time and it appears we have a decider.
It remains to be seen whether Cormier can make the required adjustment going into this fight. Although this fight will be his last, the narrative of his career may be on the line. Some fans have looked at Cormier's career at heavyweight as his crowning achievement.
As per Cormier, this fight will be the last one of his career and he would like to cement his legacy as one of the best to do it. As for Miocic, a victory over Cormier will reignite his streak as the Heavyweight divisional champion.
Continue the conversation on the app, join other MMA fans on MMA Fans App