Carlos Condit Eyeing a Surprise Rematch With Nick Diaz
Published 09/30/2020, 11:40 AM EDT
By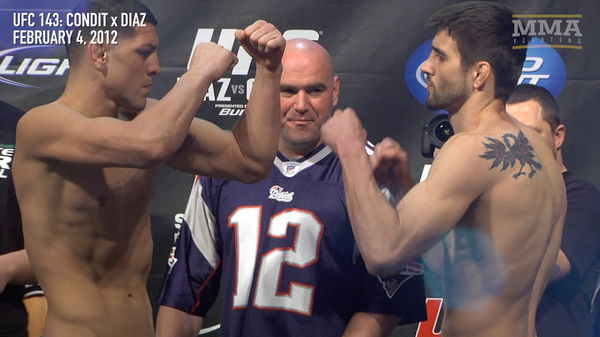 It's been eight years since the controversial bout between Nick Diaz and Carlos Condit took place. Although Condit won the fight via unanimous decision, he has recently come forward asking for a rematch with the former.
ADVERTISEMENT
Article continues below this ad
The bout was the 5-round headliner for UFC 143 and took place for the interim-welterweight championship, and the winner would challenge the reigning welterweight champion, Georges St. Pierre.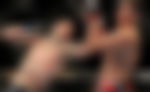 ADVERTISEMENT
Article continues below this ad
Carlos Condit (30-13, 15 KOs) was coming off a knockout victory over Dong Hyun Kim in the first round in this bout. Nick Diaz (26-9-0-2, 13 KOs), on the other hand, had beaten the B. J. Penn via unanimous decision in his last bout.
The contest was a very close one and could have gone either way, but in the end, it was Condit who got his hand raised via unanimous decision.
Diaz's fans, however, did not agree with the decision and feel like he was robbed of a title shot. The decision became controversial to an extent where the fans started a movement – "Diaz 1, 2, 5," referencing the rounds they believed he won. As they believed he had done enough to get the nod from the judges.
ADVERTISEMENT
Article continues below this ad
Carlos Condit on running it back with Nick Diaz in a rematch
Despite winning the bout, Condit is eyeing a rematch with the Stockton native. In a recent interview, he said, "Oh yeah, it was impossible to ignore, especially after the fight. Yeah, obviously that's been a thing and that's a point of interest. I know people want to see that fight. I know a lot of people want to see that fight. I want to see that fight. I think Nick wants that fight. I don't know if it's the next one or what he's trying to do. But if the stars align, that fight should happen.
"That fight is intriguing to me, intriguing to a lot of fans. If I go out there and handle business like I think will on Saturday, that one is definitely in my sight. It's an interesting matchup, there was controversy, and why not? Why not go out there and settle the score?'' added Condit.
ADVERTISEMENT
Article continues below this ad
'The Natural Born Killer' is currently on a five-fight losing streak and has lost eight of his last 10 bouts since Diaz. Diaz, who retired 2 fights after facing Condit due to a 5-year suspension by USADA after facing Anderson Silva, has released videos of him making weight in a test cut recently, teasing a return to the UFC. He is most likely to step foot in the octagon in 2021.
However, the question remains, will Diaz be interested in a Condit rematch despite the latter being on a losing streak? Or will he look for bigger money fights against current stars? Guess we'll have to wait to find out.