"Cocaine is a Hell of a Drug!"- Michael Bisping on Anthony Smith's Horrific Ordeal
Published 04/09/2020, 2:03 PM EDT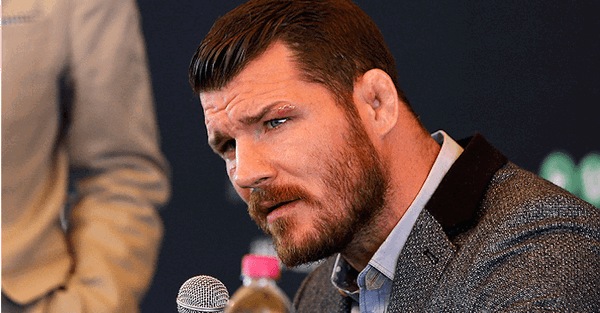 ---
---
With the MMA world facing an acute scarcity of action and news, one relies on podcasts and articles for their fix. 'Believe You Me w/ Michael Bisping is one such source. In the latest edition of the popular podcast, Michael Bisping takes it up with comedian Luis J Gomez.
ADVERTISEMENT
Article continues below this ad
They discuss the UFC Light Heavyweight Anthony Smith's terrifying experience. Smith may not have a UFC title but he is a champion in his own house. Lionheart proved his bravery as he stopped a home intrusion on Sunday morning.
Gomez brings up the irony of how Smith was unable to take an unarmed 175-pound man out. Even though Smith himself is a 205-pound UFC light heavyweight title contender.
ADVERTISEMENT
Article continues below this ad
"No, he said he holds on the whole time to the point where Smith went and got a kitchen knife and held that to the guy. And the guy still kept coming. 205 pound Anthony Smith who has fought for the UFC title. Couldn't take this guy out who is a 175 pounder, not a professional fighter and Anthony Smith had a knife."- Luis J Gomez
To which Michael Bisping correctly responds,
"Cocaine is a hell of a drug. This guy was out of his mind. I guarantee on some kind of very very strong drug. And fair play to Anthony Smith for admitting that he was terrified. Because it is terrifying."- Michael Bisping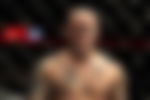 The perpetrator, Luke Haberman, has been brought in on charges of first-degree criminal trespass. The police moved Haberman to the hospital following his arrest and a citation. Haberman is now looking to make a court appearance, the date of which is yet to be announced.
Michael Bisping Recalls a Similar Experience
As the pair continue discussing Smith's nightmare, Bisping recalls his own experience with home invasions. His "award-winning, best-selling book Quitters Never Win," features an account of this experience in detail.
ADVERTISEMENT
Article continues below this ad
"A guy came to my house in the middle of the night with a petrol canister and a hammer and tried to burn me down. You s**t your pants. So regardless of whether or not you're Anthony Smith, who is a f*****g badass. He's one of the best fighters in the world."- Michael Bisping
"When somebody comes to your house in the middle of the night and you've got children in there. Jesus Christ man that is absolutely terrifying. Well done to Anthony for showing restraint and being honest about the entire situation."- Michael Bisping
Bisping adds that it is completely different when one has to take on a crazed person with one's family in the house. The pair continue to laud Smith for keeping his composure and not going too far with the intruder.
ADVERTISEMENT
Article continues below this ad
Considering how the American judicial system allows the use of lethal force in self-defense. Smith could have easily punished Haberman.
For more on this story: "I Didn't Know It Was Possible To Be That Terrified"-Anthony Smith Shares Scary Home Invasion Incident
Enjoyed reading this article? Download our exclusive app to get 24x7 coverage, latest memes and social media banter. Click here to download.