Colby Covington Opens up on What He Needs to Be Most Cautious of Against Tyron Woodley
Published 09/19/2020, 3:36 PM EDT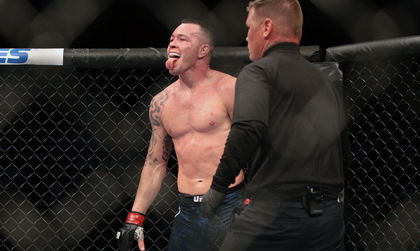 ---
---
Tyron Woodley is on a two-fight losing skid heading into his fight against Colby Covington this weekend. However, that doesn't mean the former interim champ will leave any stone unturned to prepare for the former champ. Ahead of the fight, 'Chaos' revealed what he will be most cautious of when stepping into the octagon against Woodley.
ADVERTISEMENT
Article continues below this ad
Apart from being a former UFC welterweight champion, Woodley has also tried his hands at rapping. He has even joined hands with Wiz Khalifa in the past. However, many believe the alternate profession has also affected Woodley's MMA career. Middleweight champ Israel Adesanya, earlier this year, noted that Woodley had dipped his fingers into more stuff than he can handle.
Woodley's next opponent, Colby Covington, also mocked 'The Chosen One' when he discussed their upcoming fight. Talking to UFC's Megan Olivi, Covington said that his biggest fear is that Woodley starts rapping in the Octagon.
ADVERTISEMENT
Article continues below this ad
He said, "The biggest thing that I have to be cautious with Tyron Woodley inside the octagon is if he starts rapping in there. Let me just give you a piece of advice, Megan. If he starts doing that thing, just run away from the building."
'Chaos' added, "I'm sorry if that happens to me I'm gonna be so close to him inside the octagon I'm not gonna be able to get away from my eardrums to pop. So just a piece of advice if he starts doing that whack a** rapping, just run away from the building, Megan."
Colby Covington has been relatively quiet in the build-up to the Tyron Woodley fight
ADVERTISEMENT
Article continues below this ad
Apart from the occasional verbal jibe, the former American Top Team member has been relatively quiet heading into the fight. In his previous bookings, Covington made it a habit of giving over the top statements before the fight. He lived up to his pro-wrestling heel kind of personality.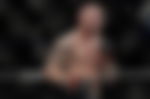 Whatever may be the reason, we haven't seen the same Covington on the mic heading into this fight. That seems even more surprising when we look at the history between the two. Former teammates and sparring partners, Covington and Woodley, have been linked to each other for over two years. However, because of something or the other, the fight couldn't come to fruition.
ADVERTISEMENT
Article continues below this ad
Now that the two will settle the score inside the Octagon, there is not much that is left to be said or done. All that matters is who gets his hands raised at the end of the fight.