Conor McGregor Admits to Weight Cut Issues Before Khabib Nurmagomedov Fight
Published 01/15/2021, 12:11 AM EST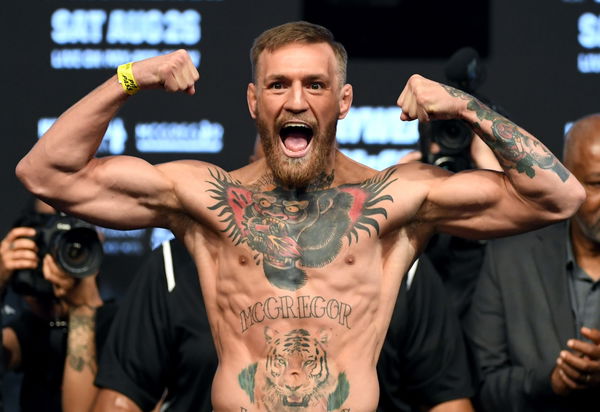 ---
---
Conor McGregor will again kick off the first pay-per-view of the UFC for 2021, just like he did in 2020. Unlike his fight against Donald Cerrone at 170 pounds, 'The Notorious'  will move back down to lightweight for the first time since his fight with Khabib Nurmagomedov at UFC 229.
ADVERTISEMENT
Article continues below this ad
McGregor is now delighted with his weight cut with Dustin Poirier while acknowledging he did not have the best drop to 155 against 'The Eagle'.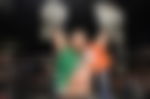 ADVERTISEMENT
Article continues below this ad
Long gone are the days when Conor would appear on the scale to weigh in at 145 pounds. The former featherweight and lightweight champ has bulked up in most recent times and at first glance, looks like a welterweight.
Read: 'He Wants to Know Every Detail'- Dana White Says Conor McGregor Looks More Dangerous Than Ever
Conor McGregor delighted with his weight
Speaking to the media ahead of his rematch with Dustin Poirier, McGregor believes that he is as focused as ever. Even UFC president Dana White was seen expressing his delight in the commitment levels 'The Notorious' one has displayed.
As the build-up continues towards his PPV at the end of the 3 fight card event at Fight Island, McGregor has been doing his media rounds. He told 'Big' John McCarthy and Josh Thompson from The Weigh-in, "Very good. The weight is coming down nice, everything is on point. I'm very excited to get back in."
The former MMA official, now turned Bellator analyst, John McCarthy asked how his training had been going now moved to Abu Dhabi. "Yeah, everything is going well," Conor replied. "We wrapped up the last double split yesterday, so now it's single sessions to get the body right, let it heal after the heavy work, and go in and perform."
Weight cut issues before facing Khabib Nurmagomedov
ADVERTISEMENT
Article continues below this ad
The confident former Champ-Champ continued, "I'm on track in a big way, this is by far the best I've ever done it. I've been the most committed to it since I have not made 155 pounds in a while. The last time I made it, it was not so good, it was a tough one. I wasn't as committed as I should have been, and this time I left no stone unturned and I'm ready. My weight's in a really good place and I've also got bags of energy."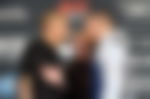 McGregor (22-4) will now face fellow lightweight contender Dustin Poirier at UFC 257 on January 23. This will be the second time the two meet inside the octagon with McGregor winning the first bout via first-round TKO in 2014.
ADVERTISEMENT
Article continues below this ad
Read: 'You Got Shaved Head Conor' – Max Holloway Weighs in on Conor McGregor vs Dustin Poirier 2