Conor McGregor's Diet and Eating Routines Revealed
Published 08/06/2020, 1:38 AM EDT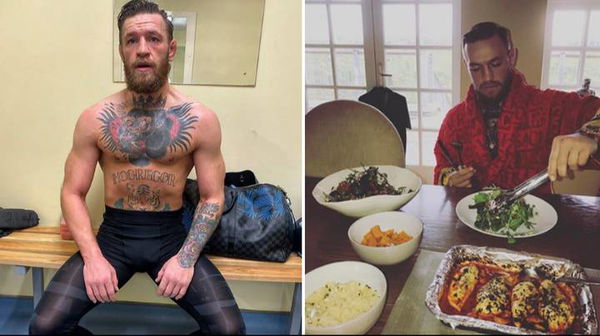 ---
---
Conor McGregor has fought in three distinct weight divisions. He also became the UFC Champion in both featherweight and lightweight categories. He became the first man in the UFC to hold two belts in two different weight classes simultaneously. The retired MMA mogul can even make a comeback in a heavier division. What does all of this come down to? Diet.
ADVERTISEMENT
Article continues below this ad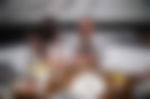 It takes a champion's diet to become a champion. MMA athletes burn calories depending upon the intensity with which they carry the workout. Also, it depends on what activity one is involved in. A 45-minute striking session can burn up to 590 calories while a grappling session can burn a crazy 620 calories. Now take this to the Conor McGregor level and you will need a Herculean heavy, Popeye-rich diet.
ADVERTISEMENT
Article continues below this ad
The Conor McGregor philosophy of eating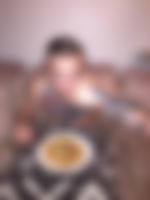 The sport demands that their fighters be flexible. There can be times when they discover their next fight is just 20 days ahead. So in those extraordinary situations, when they need to cut or gain weight quickly, their diet is hindered and changed accordingly. Meaning to say, maybe Conor McGregor ate differently while preparing to fight a bulkier Nate Diaz than what he would regularly intake.
But we will not talk about those extraordinary circumstances and mainly keep our focus on a more general McGregor diet. This, because it happens once in a blue moon that they get on a fight card on very short notice. So more or less, the diet part remains consistent. As the former UFC champion himself puts, "My diet is usually pretty consistent whether I'm training for a specific fight or not. I don't like to mess too much with it. I try to eat healthy all the time. I don't eat takeaways."
What does he like to drink?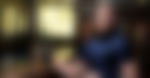 The Notorious owns a company named Eire Born Spirits, and they have launched a popular product in Proper No. 12 Irish Whiskey. The Whiskey is prepared by former label Bushmills distiller David Elderman. A business loving Conor is the CEO and Chairman of the brand. Initially this year, an established spirit brand BECLE has raised an additional 29% stake in Conor's company. All this, to explain that he loves to drink and also to make money out of his love.
But with him being a superstar athlete and a fighter, he can only have alcohol in a closely monitored moderation. He has to drink clean and for that; he has his own solutions. McGregor puts it this way, "I drink mostly water or coconut water. It's important to stay hydrated — first thing I do in the morning is stretch and drink water." So we now know the morning routine of this flashy superstar. 
Is he vegetarian, non-vegetarian, vegan, or a follower of keto?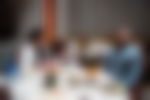 The answer for Conor McGregor lies somewhere in the middle. Though he loves his greens, he also has to intake a lot of protein that comes from a meat-rich diet. Plus, he also ensures that the carbohydrate part remains low to keep that fat percentage in check. He details his response to this doubt that we have as, "I eat good meat — chicken, salmon, some steak — and a lot of quality greens and some fruits like bananas. I eat eggs — an omelet with my Americano for a late breakfast or brunch. I don't eat a lot of carbs — if I do it's something like sweet potatoes."
This appears to be very balanced. We see that he specifically emphasized, "good meat" and not just any meat. Meat also comes in types, red and white. He also consumes fishes, perhaps because of the high omega-3 fatty acids and other essential nutrients and vitamins found in them. He also finds his healthy carb in sweet potatoes that are starchy, filled with protein and Vitamin A.
We arguably have many MMA artists who would like to take a more vegan approach. But it all defers with individual body type, preferences, and how they've grown up in society.
Does Conor McGregor consume dietary supplements?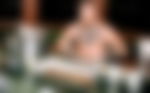 The answer is yes; he does. He stated in his in-depth interview with AskMen, "Getting enough protein is important when I train, to help build muscle and recover, so I'll supplement with protein shakes. The new SYNTHA-6 EDGE from BSN works for me because it gives me a load of protein, but without a bunch of carbs or fat. I joke about it, but it's good for my raging sweet tooth."
The protein requirement depends on various parameters. These are your body weight, the activities you do, and with what intensity. For instance, a 165 lbs weighing fighter would consume somewhere near 115 to 150 grams of protein daily. Now taking such en enormous amount of protein gets difficult from 100% natural sources. That's where the Whey (a type of protein) or other supplements come in. 
There is a specific percentage of carbs, protein, fat, fiber that one must adhere to and that is exactly what these fighters do.
Does Mr. Notorious have many cravings?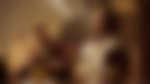 Conor confesses to Men's Journal, "I have a sweet tooth — that would be where I'd put on some weight out of fighting, if somebody brings in a pack of cakes and coffee." 
A cheat day is allowed in everyone's life. Conor likes to put it this way, "If I could bust out and eat anything…if I ever stop fighting, I could put on some serious weight with sweets. In general, I like the healthy stuff and don't really have a problem with any of it."
This proves that healthy eating is a part of his lifestyle and not something he has to force himself towards. His coach John Kavanagh got fitness expert George Lockhart to prepare and plan a diet for the Irishman. Conor takes most of his calories from original sources, and a tiny percentage of it comes from dietary supplements. He also consumes dark chocolates (preferably cocoa content > 85%), green tea, and kale,
From Conor McGregor's food table…
ADVERTISEMENT
Article continues below this ad
"Green leaf berry blast" smoothie.

Marinated chicken breast, salad greens, sweet potato, and rice.

Baked Apple slices with peanut butter, eggs, and avocado.

Chicken tequila, lime shrimp with rice.

Red tuna steak with smoked paprika, chili powder, salt, and pepper.
Read also: What Does Anthony Joshua Eat For His Amazing physique
ADVERTISEMENT
Article continues below this ad
Sources: Conor McGregor – Instagram, AskMen, Men's Journal