"Conor McGregor Is Good On The Stand-Up"- Khabib Nurmagomedov Gives Verdict on Justin Gaethje v Conor McGregor
Published 03/10/2020, 2:27 PM EDT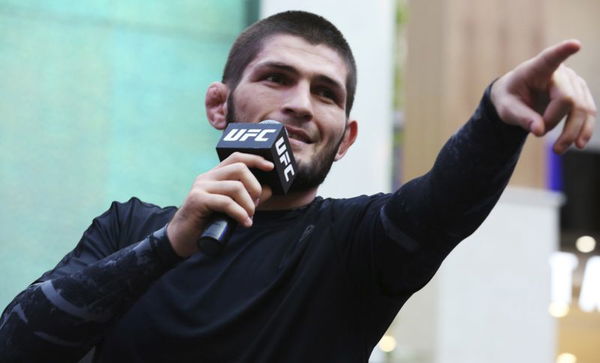 ---
---
Khabib Nurmagomedov recently came out and said that a fight between Conor McGregor and Justin Gaethje will be quite competitive.
ADVERTISEMENT
Article continues below this ad
When asked about the result of a fight between McGregor (22-4-0) and Gaethje (21-2-0), the UFC Lightweight champion seems rather torn. He said, "Justin Gaethje and Conor, it's a hard question. My opinion, I want Justin Gaethje, but I think (it's) 50/50. I think you guys think (it's) 50/50, too. Because it's going to be stand-up fight, Justin is good, Conor is good on the standup, and I think it's going to be 50/50."
Gaethje and Khabib sharing the same gym is one of the few reasons as to why The Eagle is on Gaethje's side. The bad blood between Khabib and McGregor is another big reason.
ADVERTISEMENT
Article continues below this ad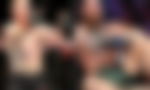 Khabib has already taken on McGregor and triumphed. If Gaethje were to score a win over McGregor, then he would be a potential challenger for Khabib's title. Considering Khabib extends his unbeaten streak against Tony Ferguson at UFC 249.
Both Gaethje and Khabib feel that a fight with each other would be a tough match-up. The latter stated, "Justin Gaethje is one of the best lightweights in the world, of course. Anyone in the top of the lightweight division is going to be hard. You have to believe this. You have to believe you can become champion one day. If not, why do you train? I respect his mind, I respect how he thinks, and I respect he want to show his skill, and he want to challenge himself. You have to."
Khabib Nurmagomedov on A Fight Against Conor McGregor
ADVERTISEMENT
Article continues below this ad
UFC President Dana White revealed that the Irishman is next in line to get a crack at the Lightweight title. But according to the champion's manager, Ali Abdelaziz, McGregor is not going to get the opportunity to fight for the title.
"The only way Conor McGregor can fight for a title is if he beats someone like Justin Gaethje… if he were to do that, it would be hard to deny him."
Gaethje has been campaigning to fight The Notorious One for quite some time now. And he is not going to settle for anything less than the best. He feels that there is no name in the Lightweight division outside of Khabib, Tony Ferguson and McGregor.
ADVERTISEMENT
Article continues below this ad
With so much talk around the potential fight, McGregor v Gaethje seems like a real possibility. Who would come out on top?