"Conor McGregor It's Gonna be a F**king Race!" – Justin Gaethje Sends Conor McGregor a Warning
Published 05/27/2020, 10:09 PM EDT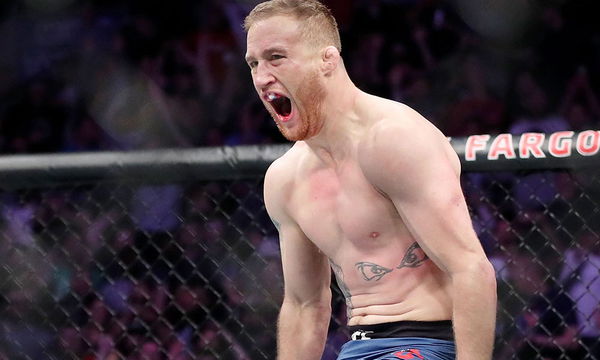 ---
---
Justin Gaethje is the toast of the MMA world as he took an Interim Lightweight Championship match at short notice and stunned everyone by beating Tony Ferguson. As a result of his win, he is next in line to challenge Khabib Nurmagomedov for the UFC Lightweight Championship. However, 'The Highlight' is also dealing with comments made by Conor McGregor and has sent a warning to the 3rd ranked lightweight fighter. 
ADVERTISEMENT
Article continues below this ad
Justin Gaethje would welcome the Conor McGregor fight
In a chat with UFC commentator Joe Rogan on the Joe Rogan Experience, 'The Highlight' addressed his striking at UFC 249. He then proceeded to connect those to a potential fight against 'Notorious.'
ADVERTISEMENT
Article continues below this ad
"That's second to none, no one will beat me. Conor McGregor, its gonna be a f**king race. We're talking about milliseconds here and that's the race that we'll have."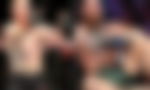 Rogan quickly leaped onto the opening asking 'The Highlight' if this was the fight he wanted to have. 
"I do. I want to shut him up. I'd love that I really would."
"I can fight him right now if I wanted to and everyone would say that I am lying and if it was there, I would take it and Daniel Cormier said that the other day. I'm not that fighter. For one, I have the opportunity to do something that can be unmatched in the history of our sport. To go in there, to come of the circumstances. To beat Tony like I did, go beat Khabib, go beat Conor, that's legendary."
Rogan picked up on the order and probed as to why he says 'Notorious' right now if 'The Eagle' is his next opponent. 
"Well, he's calling me out," said 'The Highlight', before Rogan intervened saying he doesn't think it's real.
ADVERTISEMENT
Article continues below this ad
Gaethje replied, "Well, I think he would take the fight with me. He wants to fight Khabib. I'm the only way you have to go."
So, what about McGregor?
Watch This Story
'Notorious' has been conspicuous by his silence on social media. However, after his stellar show at UFC 249, no one will ever discount 'The Highlight' in a fight on short notice. Meanwhile, Conor McGregor's return looms closer, but UFC fans are still in the dark over the identity of his next opponent.
ADVERTISEMENT
Article continues below this ad
Who do you think Conor McGregor faces next?
"Greedy Motherfu**er!"- Justin Gaethje Says Conor McGregor is Losing Respect