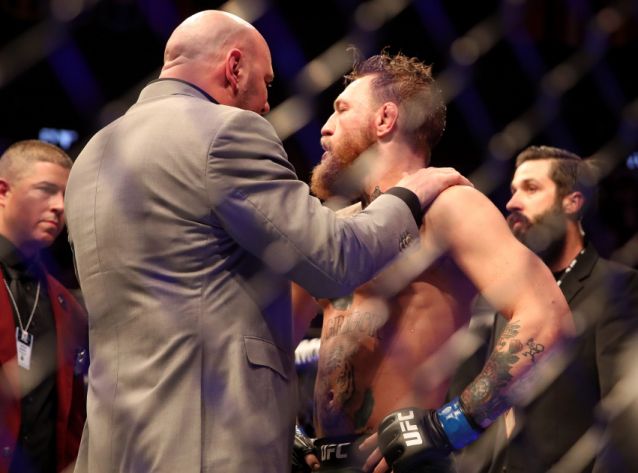 The supposed showdown between Justin Gaethje and Conor McGregor is a no go.
Ali Abdelaziz, The most influential manager in the UFC has denied all possible chances of this going down. He tweeted and made it quite clear that Conor and Justin won't be facing each other.
Ali Abdelaziz shut down all sorts of rumors before this took any further flight.
This rumor about @Justin_Gaethje fighting vs @TheNotoriousMMA is absolutely false. He had the opportunity to fight him already instead of cowboy but he didn't. Justin is the number one contender and like khabib said. Conor needs to win 10 fights.

— Ali Abdelaziz (@AliAbdelaziz00) February 25, 2020
The whole Conor vs Justin drama started at Conor's press conference just before UFC 246." Justin is on my list" is exactly what he said.
Conor's supposed list contains a lot of names including the likes of Justin Gaethje, Dustin Poirier and also a rematch against "Conor McGregor Needs to Win 10 Fights": Ali Abdelaziz Claims Justin Gaethje is Next For Title Shot. Justin from the other side has been throwing shots at Conor and his camp. He's come out and said that Conor is avoiding him. Justin believes that Conor isn't ready yet.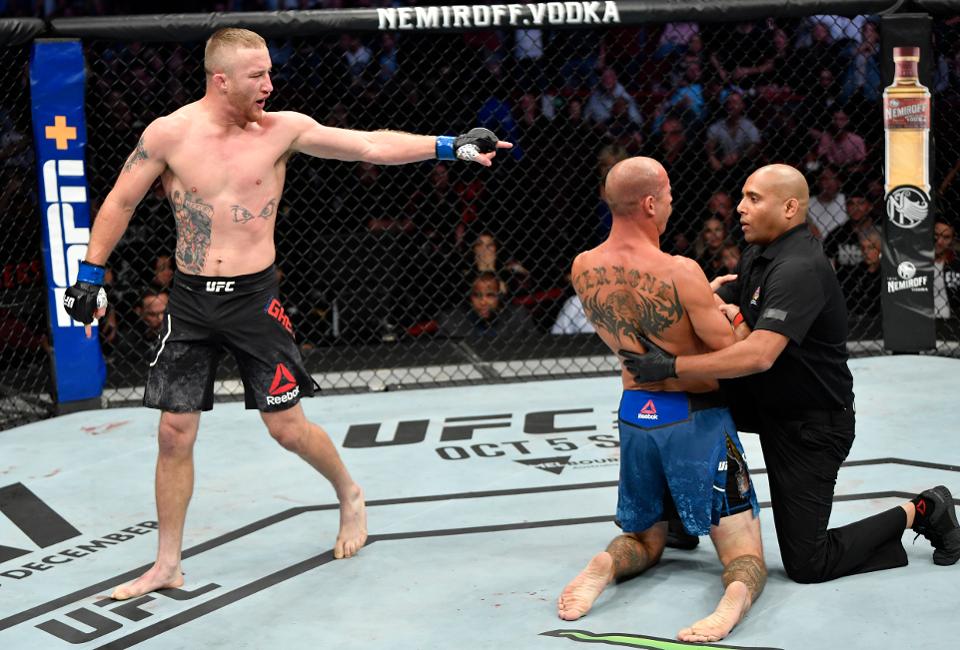 He's voiced out his opinion on several occasions calling out Conor, trying to stir something up. Gaethje wants this fight.
But this doesn't seem very likely to follow through. Ali Abdelaziz has made it more than clear that this isn't going to happen anymore. Conor had his chance but he chose to fight CowBoy instead.
We all saw how that turned out! He took less than 40 seconds to end things with Cowboy.
What's next for Conor McGregor and Justin Gaethje
Even if Justin fight is off the cards, Conor isn't short of potential opponents. Dana White has promised Conor the winner of Khabib vs Tony. Conor is also booked as the back up for Khabib Ferguson vs Tony Nurmagomedov.
Justin was called out by Dan Hooker at the end of UFC Auckland. Whether he fights Dan Hooker or whether he decides to wait for his title shot, that is a question that will be answered in the coming days.
But if you listen to what the fans want, they want a showdown between Conor McGregor and Justin Gaethje for the number one contender spot in the lightweight division.
Continue the conversation on the app, join other MMA fans on MMA Fans App