"Contract is More Important"- Khabib Nurmagomedov Opens Up on Floyd Mayweather Super-Fight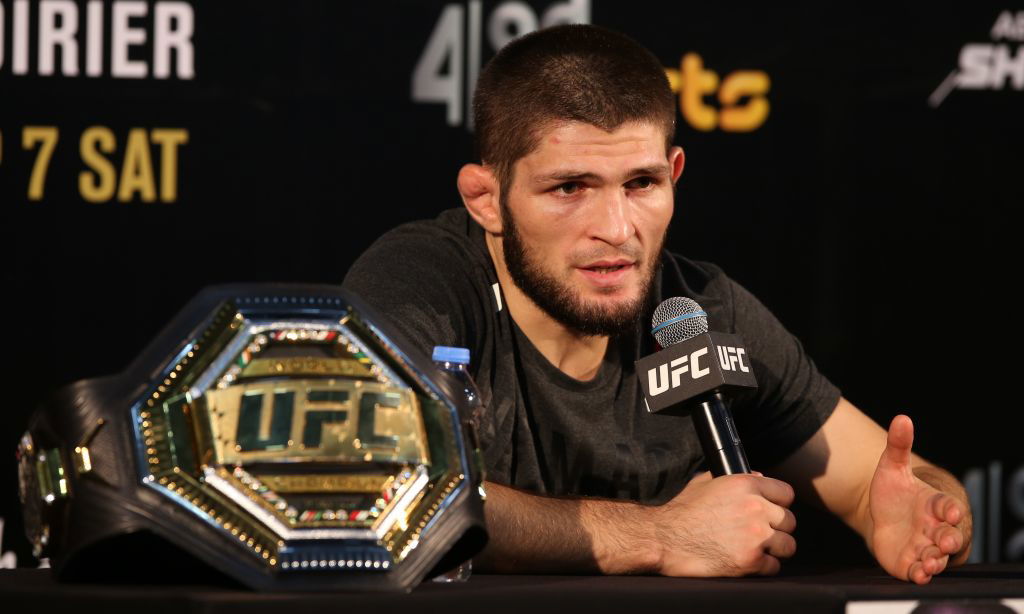 UFC lightweight champion Khabib Nurmagomedov has been linked opposite Floyd Mayweather for a blockbuster event several times, since the former had vanquished Conor McGregor at UFC 229.
However, the rumored fight never took place. Khabib, looking for two more bouts before he calls curtains on his career, has now revealed why didn't he encounter Mayweather.
'The Eagle' did not fly down for 'Money'
Khabib has been vocal about accepting the super-fight against Mayweather on numerous occasions. Moreover, the latter has also appeared keen on facing the Dagestani and their matchup could be one of the biggest events in combat sports.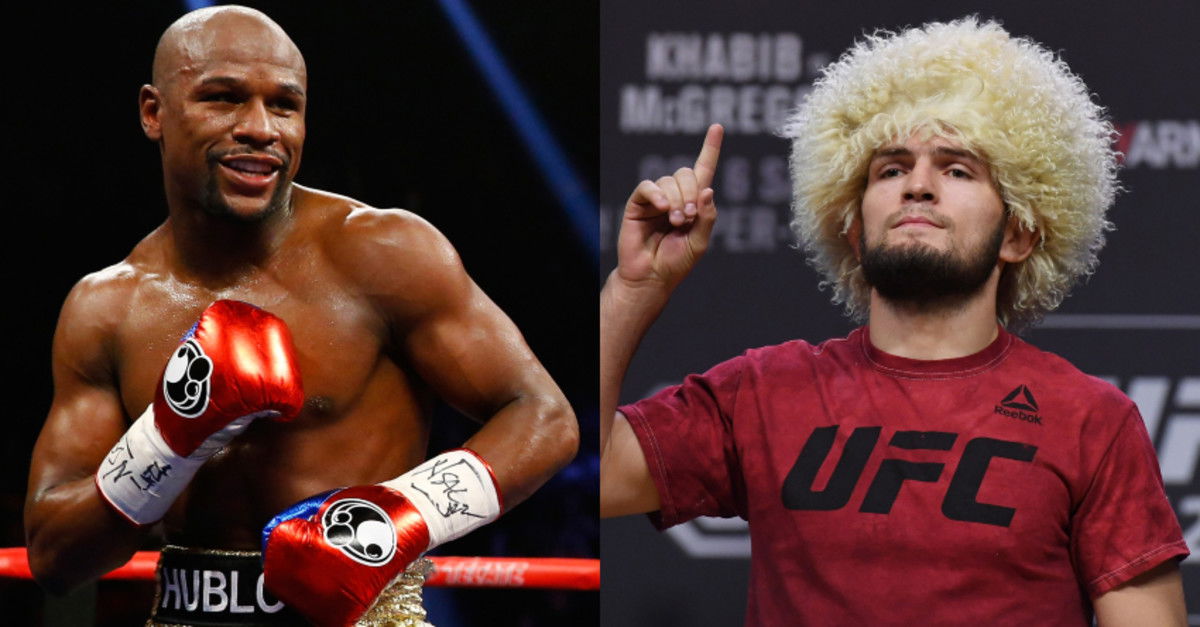 However,  Khabib cites his UFC contract to be the sole reason for withdrawing from the multi-million fight offers. As per 'The Eagle', his contract and word hold more value than money.
That said, Khabib hesitated to quit UFC mid-way for a lucrative offer thrown. Speaking with Daily Mail, the undefeated UFC champion said, "Yes, you'll be scolded, fined. But we'll take care of all the fines.
"'I told them that, for me, a contract is more important than money and we can't have an agreement with UFC if we're willing to break it.
'I'm not aware of the UFC's own position on the Mayweather fight."
The origin of the tale- Khabib Nurmagomedov and Floyd Mayweather
Floyd Mayweather hung up his boxing gloves after knocking out Conor McGregor in a cross-promotion boxing contest in 2017. As McGregor took the loss and paved his way back to UFC, he faced another crushing defeat against Khabib.
[youtube https://www.youtube.com/watch?v=iu6n_Xja8mU]
From that point, people compared the undefeated prodigies. Earlier this year, Floyd shook the internet by teasing back-to-back fights against Conor McGregor and Khabib Nurmagomedov.
[youtube https://www.youtube.com/watch?v=GeOUZ_pIwB4]
As things appeared intense, Khabib also acknowledged the idea of a hybrid-contest. The Dagestani has had appeared confident about going 11 rounds with Mayweather.
However, he wanted the departing round to be hosted under the MMA rule-set. Although Mayweather did not respond to the offer, the matchup was up in air for the fans. However, with no official update, the contest went off the charts with time.
Now, Khabib has stated that Mayweather was adamant about hosting the event. Why not? It could have been even bigger than Mayweather vs McGregor from 2017.
Khabib, who is already a superstar, could have notched his first $100 million purse from the fight. Yet, the Russian champion prioritized his words over the money.
Mayweather is officially retired, at least till now. Meanwhile, Khabib will defend his lightweight title against Justin Gaethje at the main event of UFC 254 in October. That said, the undefeated prodigies don't seem like they will square off anytime soon.
Continue the conversation on the app, join other MMA fans on MMA Fans App