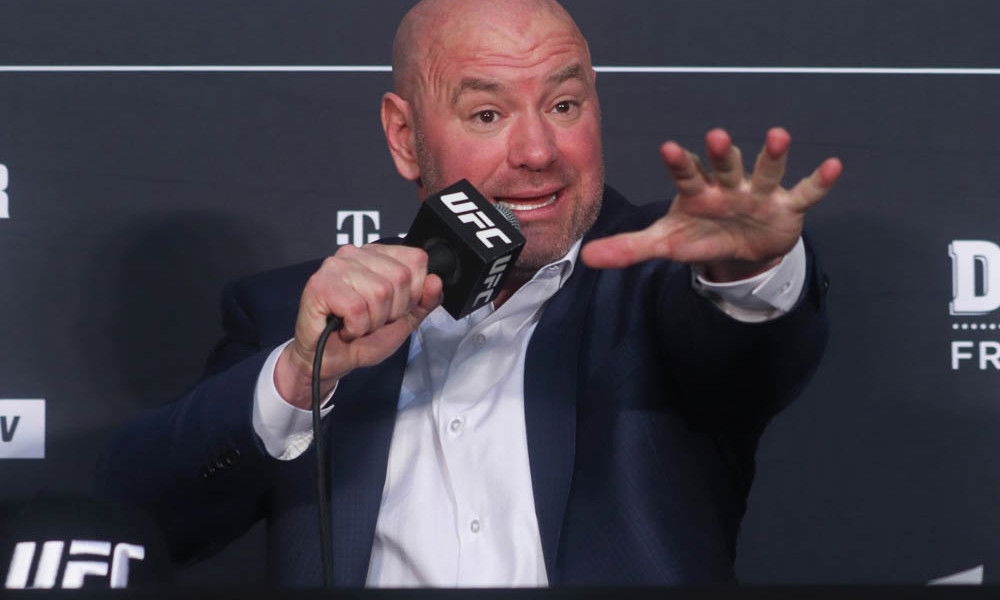 Dana White is looking forward to putting up four consecutive matches once fight Island is up and running. The coronavirus has disrupted the UFC's business to a large extent.
The company was forced to postpone many of its domestic and international cards. Some of the cards were delayed just days before the event.
But Mr. White is ruthless when it comes to business. He found a way to put up events without breaking any laws. With almost no live sports in the world, the UFC held three successful events in Jacksonville, Florida. All of them were conducted within eight days.
Moreover, the company is planning to put up an event on May 30 at the UFC Apex in Las Vegas, Nevada. However, they are yet to receive approval from the Nevada Athletic Commission. Even with the backup plans in place, times like these can be unpredictable.
Dana White on Fight Island
Nevertheless, White has the perfect solution. Remember 'Fight Island'? White claims that the island will be operational by June and the company will hold their international fights there.
As of now, a women's flyweight bout between Paige VanZant and Amanda Ribas is expected to take place on July 11. It is worth noting that this fight may end up on Dana White's 'Fight Island.'
"Literally this morning I was driving to work and I was talking to Ari and Ari goes 'how many people a day ask you where 'Fight Island' is?' cause I guess people are blowing him up asking him where 'Fight Island' is," White said during a live stream with ESPN. "People are very intrigued about 'Fight Island' and I'm excited for it."
Furthermore, he said that the company wants to put three or four fights in June. Additionally, White stated that he will probably live on the Island for a while.
"Right now, we're looking at June and we're literally going to knock out three or four fights there in a month. I'm going to stay on the island for a month. I'm going to go stay there. I'll probably be there the whole month of July."
Continue the conversation on Telegram, join other MMA fans on MMA Fans Group