Dana White Says Unlike "NBA and MLB" the UFC isn't Allowing Asymptomatic Fighters
Published 09/09/2020, 10:50 PM EDT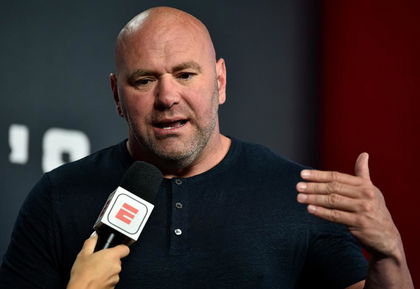 ---
---
UFC President Dana White spoke to the media following the events of Dana White's Contender Series Episode 6, Season 4. The long–time company boss touched upon several trending topics in the MMA world, including the return of Nick Diaz. Chiefly, he delved into various practices being undertaken by the organization to ensure the safety of competing athletes.
ADVERTISEMENT
Article continues below this ad
COVID-19 has gone a long way in uprooting the daily functioning of several major industries, including the UFC. The promotion has been forced to explore new avenues in order to consistently put on exciting fights for the fans. The UFC has ventured into new territory with concepts like "Fight Island" to continue booking the athletes.
Dana White: "We're doing everything the right way"
ADVERTISEMENT
Article continues below this ad
The media pressed White for details regarding the manner in which the company has handled the current situation. He explained the differentiating factor between his organization and other major sports leagues who made comebacks to action. Furthermore, the UFC has been relatively successful by not having to reschedule any of their events.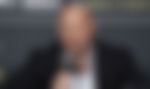 "Look at the history here, look at what we've done. It's all worked out. One of the things that we're not doing, that the other sports are doing, is that there are people that keep testing positive, but they have no symptoms.
"They are letting those guys play, you know, if it's in the NBA or MLB. We're not, and that's the difference. "
Additionally, he touched on the recent fight card that saw several fighters test positive at the eleventh hour. There were several last-minute cancelations that were largely concerning, given their frequent nature.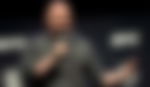 "I think we just had a situation last week where they tested negative and then tested positive. This thing is fu**ing wacky, you do the best you can. We're doing everything the right way. It's just who knows with this thing. Nobody's got this whole thing figured out yet, but we've been solid."
ADVERTISEMENT
Article continues below this ad
Dana White will be keen to continue putting on fight cards that can accommodate his ever-growing roster. With a move to Fight Island on the cards once again, he will also be looking to get the international fighters into the mix of competition.
Watch: Dana White Not Optimistic About Nick Diaz Comeback- DWCS 32 Post-Fight Interview
ADVERTISEMENT
Article continues below this ad