Daniel Cormier Blames Jon Jones For "Bad Damage To His Career"
Published 03/06/2020, 12:10 PM EST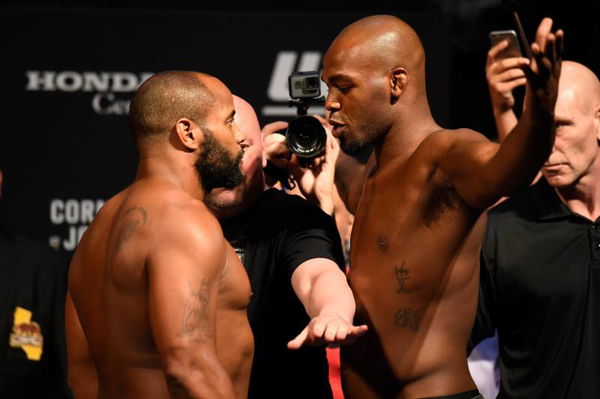 ---
---
Daniel Cormier has found a life long rival in Jon Jones. They have found themselves toe to toe against each other on multiple occasions.
ADVERTISEMENT
Article continues below this ad
Jon Jones is arguably one of the greatest fighters to ever grace the octagon. He boasts of a record of 26-1-0. However, his accomplishments will forever seem tainted to some fans of the sport.
Daniel Cormier talks about issues related to doping and his persisting rivalry with Jones in a press conference ahead of UFC 248: Adesanya v Romero.
ADVERTISEMENT
Article continues below this ad
"I think for a guy like me, who's worked so hard to achieve everything that I've done… Those things that happened did really bad damage to my career."- Daniel Cormier on Jon Jones' Actions
Daniel Cormier talked about how the actions of Jon Jones had a very adverse effect on his own career. He adds that it is much easier for the guilty party to move on compared to the ones who are affected by it.
The controversies surrounding Jones rub some luster off his otherwise astonishing career. There have been many controversies in his career. But none as adverse as his run-ins with the USADA(United States Anti-Doping Agency).
"I think that as time passes, things kind of go away. We seem to be on different paths. Water under the bridge it will never be."- Daniel Cormier
DC is aware that he will not get another opportunity to take on Jones. Therefore he has his sights fixed on the reigning champion Stipe Miocic.
Recurring Contention Around Daniel Cormier v Jon Jones
The tremors of Jones' USADA controversies have been felt by Daniel Cormier as well. The first tremor hit Cormier back in 2015. Daniel Cormier took on Jon Jones in a fight for the title of the Light Heavyweight Champion of the UFC. Retaining his title successfully Jones went on to lose it because of a Hit-and-Run case ahead of another title defense.
Daniel Cormier scooped up the title of the Light Heavyweight champion of the UFC in the absence of Jones. UFC 200 saw DC prepping to take on Jones for the second time to settle their rivalry.
But Bones was disallowed from fighting against Cormier after he was flagged for a violation of the Anti-Doping Laws. Bones tested positive for Hydroxy-Clomiphene and Letrozole Metabolite.
The fight against Cormier would have marked his return to the octagon after his year-long ban due to his Hit-and-Run case. UFC 200 saw Daniel Cormier take on and prevail against Anderson Silva instead.
ADVERTISEMENT
Article continues below this ad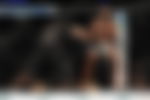 Bones v DC 2 took place at UFC 214 after Jones was replaced ahead of their fight in their last matchup. Jones managed to put Cormier to sleep in the third round. Another run-in with the USADA invalidated the results of this fight. A pre-fight urine analysis tested positive for a drug.
As it was Jones' second encounter with the USADA, the punishment this time was much more severe. A 4-year long suspension. Jones pleads his innocence for the drug getting into his system. After the efforts of an arbitrator to bring his punishment down to 15 months.
ADVERTISEMENT
Article continues below this ad